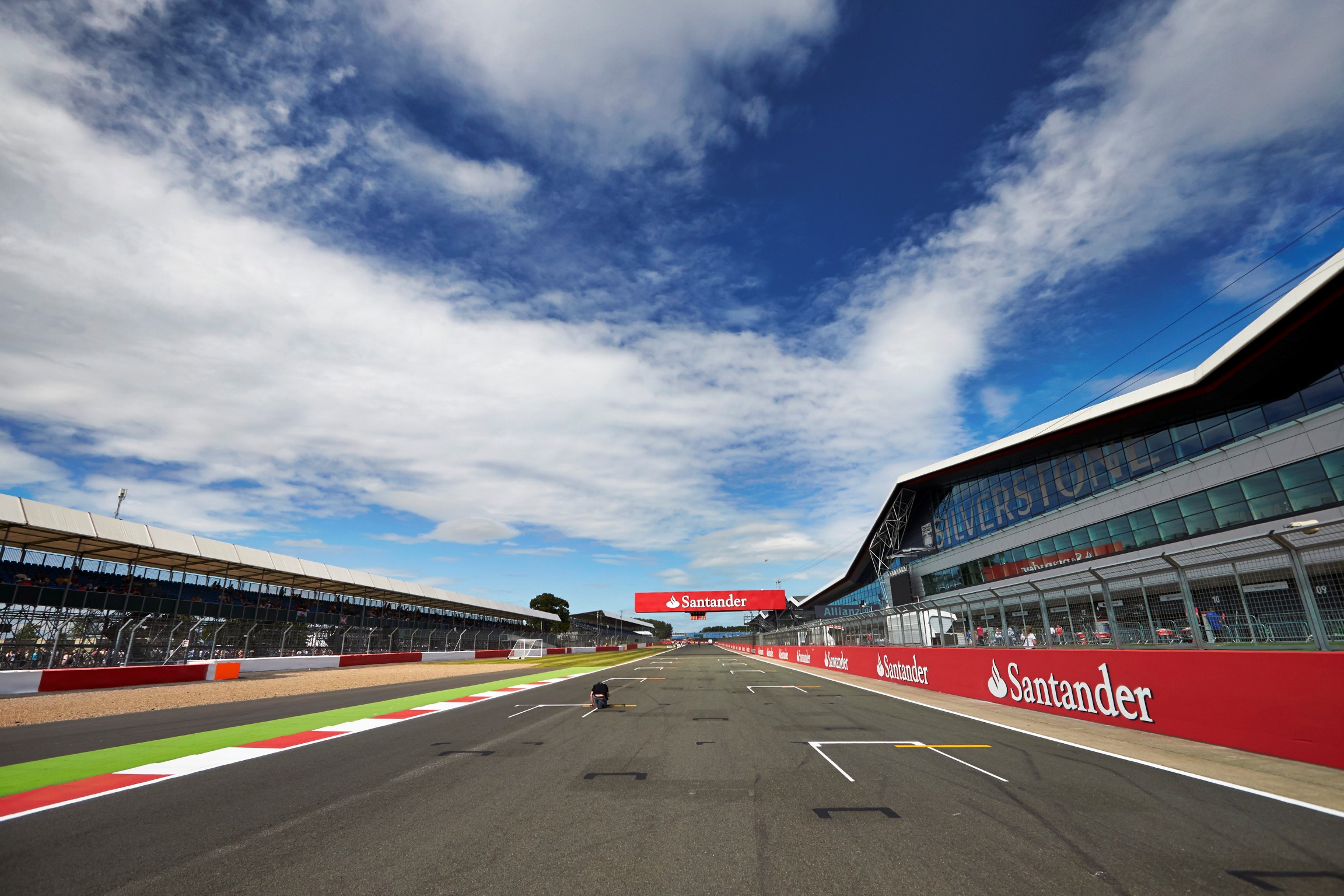 Event: British Grand Prix
Track:  Silverstone Circuit
The British Grand Prix, which marks the halfway point of the season, will feature the P Zero White medium, P Zero Yellow soft, and P Zero Red supersoft tyres: a change to the original nomination of hard, medium and soft. This change was made as a result of the info gained from previous races, and it marks the first time that the supersoft has been seen at the British Grand Prix.
Silverstone is well-known for placing heavy demands on tyres, thanks to quite an abrasive surface and plenty of high-speed corners that put a lot of energy through the tyres. With it being a home race for so many of the teams, there's always a unique atmosphere at Silverstone thanks also to the passionate and knowledgeable British fans.

F1 Grid 2017 British Grand Prix
| | | | | | |
| --- | --- | --- | --- | --- | --- |
| Pos | No | Driver | Team | Lap Time | 1st Gap |
| 1 | 44 | Lewis Hamilton | Mercedes | 1:26,600 | |
| 2 | 7 | Kimi Räikkönen | Ferrari | 1:27,147 | 0,547 |
| 3 | 5 | Sebastian Vettel | Ferrari | 1:27,356 | 0,756 |
| 4 | 33 | Max Verstappen | Red Bull | 1:28,130 | 1,530 |
| 5 | 27 | Nico Hülkenberg | Renault | 1:28,856 | 2,256 |
| 6 | 11 | Sergio Pérez | Force India | 1:28,902 | 2,302 |
| 7 | 31 | Esteban Ocon | Force India | 1:29,074 | 2,474 |
| 8 | 2 | Stoffel Vandoorne | McLaren | 1:29,418 | 2,818 |
| 9 | 77 | Valtteri Bottas | Mercedes | 1:27,376 | 0,776 |
| 10 | 8 | Romain Grosjean | Haas | 1:29,549 | 2,949 |
| 11 | 30 | Jolyon Palmer | Renault | 1:30,193 | 3,593 |
| 12 | 26 | Daniil Kvyat | Toro Rosso | 1:30,355 | 3,755 |
| 13 | 55 | Carlos Sainz Jr. | Toro Rosso | 1:31,368 | 4,768 |
| 14 | 19 | Felipe Massa | Williams | 1:31,482 | 4,882 |
| 15 | 18 | Lance Stroll | Williams | 1:42,573 | 15,973 |
| 16 | 20 | Kevin Magnussen | Haas | 1:42,577 | 15,977 |
| 17 | 94 | Pascal Wehrlein | Sauber | 1:42,593 | 15,993 |
| 18 | 9 | Marcus Ericsson | Sauber | 1:42,633 | 16,033 |
| 19 | 3 | Daniel Ricciardo | Red Bull | 1:42,966 | 16,366 |
| 20 | 14 | Fernando Alonso | McLaren | 1:30,600 | 4,000 |
Grid penalties:
Car 3, Red Bull of Daniel Ricciardo  - 5 place grid penalty - Replacement Gearbox
Car 77, Mercedes of Valtteri Bottas - 5 place grid penalty - Replacement Gearbox
Car 14, McLaren of Fernando Alonso - 5 place grid penalty - Additional power unit elements
Car 14, McLaren of Fernando Alonso - 25 place grid penalty - Additional power unit elements
---
Check out more items on this website about:
---