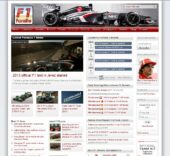 F1-Fansite.com is a F1 portal with a lot of interested F1 fans. F1 advertising your product on our website can be very interesting in several ways.
We have several options to advertise on F1-Fansite.com.
The options we currently accept are:
Please send your advertising inquiries to [email protected].
We accept payment through the Paypal payment system.