De la Rosa doubts Alonso can win 2017 title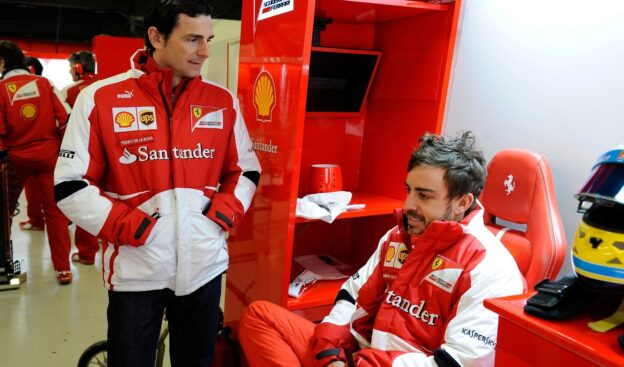 Oct.4 - Fernando Alonso is the best formula one driver of all time.
That is the claim of former F1 driver and tester Pedro de la Rosa, a fellow Spaniard who worked with the two-time champion not only at McLaren but also Ferrari.
"I have worked with great drivers," the 45-year-old told Spanish radio Cadena Ser, "and I've seen telemetry and that is the acid test.
"To compare different eras is unfair, but if I had to say a best of all time it would be Alonso," said de la Rosa.
And he said the only other "untouchable" on the F1 grid at the moment is Lewis Hamilton.
However, de la Rosa warned that he can't see Alonso's prediction of the 2017 title working out for the McLaren-Honda driver.
"A team that today fights to be in Q3 taking the title the next year is very difficult, but he will fight for podiums -- of that I have no doubt," he said.
Finally, de la Rosa was asked about the 2016 title fight, and he scolded Hamilton for lashing out at the Mercedes team for his latest engine failure at Sepang.
"I think he should instead thank them for the car they have given him," he inssited.
As for the likely 2016 champion, de la Rosa added: "Anything can happen, but I think Rosberg will win."
---
✅ Check out more posts with related topics: