Didier Pironi 'The Champion that never was'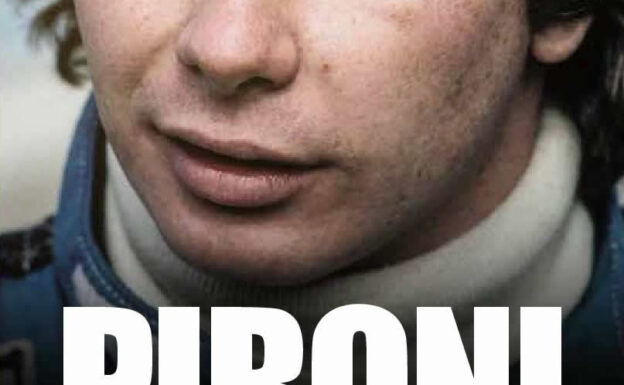 New biography tells the story of F1's 'Greatest enigma'
The remarkable life of ex-Ferrari F1 driver and powerboat racer Didier Pironi is the subject of a major new biography to be released this month. 'Pironi: The Champion That Never Was' marks the 30th anniversary of the driver's death in a tragic powerboat accident in August 1987.
Pironi came within an ace of claiming the 1982 Formula One World Championship until a horrific accident at Germany's Hockenheim circuit ended his career. Thereafter he spent five years trying to make an F1 comeback that would ultimately never happen. Thwarted in his ambition, the French ace turned to offshore powerboat racing.
'Undoubtedly, Didier was F1's greatest enigma. His life was an extraordinary journey, a rollercoaster ride of triumph and tragedy,' says author David Sedgwick. 'When I first started this project three years ago I had no idea just how dramatic his life had been. And I certainly had no idea how much the role of fate and coincidence had played in his life.'
As well as containing interviews with colleagues and friends who knew the mysterious Frenchman, the book also contains excerpts of the never-before-published memoirs of Didier's mother. 'Tragically, Didier died just months before the birth of his twin boys," explains Sedgwick, "This was his mother's way of introducing the twins to the father they would never know. It's an incredible document, poignant and very moving."
Nowadays Pironi is remembered chiefly for his role in the 1982 San Marino Grand Prix in which he was accused of cheating his teammate Gilles Villeneuve out of victory. When the French-Canadian was killed just two weeks late while practising for the Belgian Grand Prix the media instantly blamed Pironi for his team-mate's death. The Frenchman's reputation never recovered.
"What happened following San Marino was a gross injustice,' says Sedgwick. 'The international motor racing press jumped on the story, portraying Didier as a sinner and Gilles as a saint, which was simply untrue. This book tells the true story of what happened that day and I hope will go some way to restoring his reputation."
Accompanied by rare images from the Pironi family archive, the book relates the story of a young man's quest to find and surpass his limits. Prior to Formula one Pironi had been a double Formula Renault champion, managing his own team at Magny-Cours. In 1978 along with Jean-Pierre Jassaud, he took a dramatic victory for Renault at Le Mans. Suffering from dehydration and severe muscle cramps, Didier fended off the mighty Porsche team for hour after hour. As a result of his exertions, the Frenchman became a national hero.
After his Hockenheim crash Pironi underwent a gruelling struggle to retain the use of his legs, and ultimately to drive in F1 again. "Didier went through absolute hell during those years," says Sedgwick, "the only thing that kept him going was the desire to return to the F1 cockpit to claim the title that had been so brutally denied him all those years ago. It was not to be."
The Frenchman lost his life during the 1987 Needles Powerboat Race when his boat hit the wash of an oil tanker, corkscrewing into the air before slamming into the water. Pironi and two colleagues were killed instantly. He was just 35 years old.
'This is not just a motor racing biography,' says Sedgwick, 'As well as tragedy and suffering, Didier's story is also one of endeavour and hope, a story of how one man attempted to conquer his demons. The story of Didier Pironi is a story of the human spirit."
Pironi: The Champion That Never Was
(Pitch Publishing)
Available from Amazon:
e-book: 23 August
Paperback: 4 January 2018
David Sedgwick is a university lecturer and freelance writer whose next title 'The Power and The Glory' charts the bitter F1 rivalry between Alain Prost and Ayrton Senna.
---
Check out more items on this website about: