Sauber: Van der Garde drive would be 'dangerous'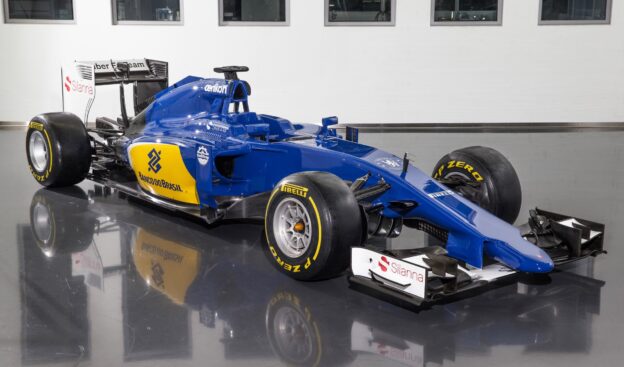 Sauber has argued that letting Giedo van der Garde race in Melbourne would be a safety risk.
On Monday, Dutch driver van der Garde's case against the Swiss team was heard by the supreme court in Melbourne.
Both sides acknowledge that the 29-year-old has a valid contract to race this year, but Sauber signed the higher-paying Marcus Ericsson and Felipe Nasr instead as the Hinwil based team struggled for financial survival.
Sauber is therefore fighting van der Garde's bid to race in 2015, starting with Sunday's season opener in Australia.
The team's lawyer told the Melbourne court on Monday that allowing the Dutchman to race this weekend would be dangerous because the C34 car is designed only for the bodies of Ericsson and Nasr.
Ericsson and Nasr were both present in court, as was van der Garde.
The Sauber lawyer said the 2015 Sauber reaches speeds "in excess of 300km/h", exposing its occupants to forces of "up to five times their bodyweight".
"Mr Van der Garde has no experience driving the C34 Ferrari and would not have sufficient time to learn," Rodney Garratt QC told the judge, according to The Australian newspaper.
Sauber has also said it does not even have the right seatbelt in Melbourne for van der Garde, making it "reckless and dangerous" to let him drive, the lawyer told the judge, according to local broadcaster ABC.
"It (letting him race) would result in an unacceptable risk of physical harm or even death" not just for van der Garde but also spectators, Garratt reportedly said.
The judge is yet to rule.
Before the hearing, van der Garde and his management declined to comment, according to the Dutch newspaper De Telegraaf.
Sauber team boss Monisha Kaltenborn also told the Swiss newspaper Blick it was "inappropriate to comment".
"But we will do everything to defend the interests of Sauber. We have a difficult year behind us, but have made every effort to create a good situation for 2015," she said.
---
✅ Check out more posts with related topics: