Lewis Hamilton slams Jenson Button on Twitter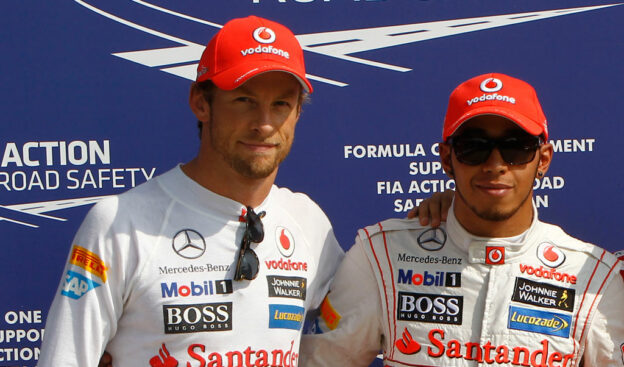 8 October 2012 by
Leopold
1 min read
Lewis Hamilton accused his McLaren teammate Jenson Button of lacking respect in the hours after Sunday's Japanese grand prix.
Earlier media reports - indicating that the pair's relationship was breaking down ahead of Hamilton's switch to Mercedes - revealed that Button had 'unfollowed' the 2008 world champion on Twitter.
"After three years as teammates, I thought we respected one another but clearly he doesn't," Hamilton told his 1.1 million Twitter followers.
"Funny thing is, we are STILL teammates!"
Less than an hour later, the 27-year-old realised his mistake.
"My bad, just found out Jenson never followed me. Don't blame him!"
Hamilton also criticised his McLaren successor, Sergio Pérez, after the Mexican spun behind him at Suzuka.
"He didn't drive very well," Hamilton told reporters, describing the current Sauber driver's Japan antics as "crazy".
"He went off on turn one, then he kept going off all over the place and then he crashed. It was ... interesting."
Before the driver criticised McLaren's current and future drivers, team boss Martin Whitmarsh said Hamilton would be welcome to return to the great British team in the future.
"I don't think Lewis' intention is to hop from team to team on an annual basis and I am sure that is not Ross (Brawn's) intention either, but never say never, as they say, and let's see what happens in the future," he said.
---
✅ Check out more posts with related topics: