Arrivabene denies Ferrari exit rumours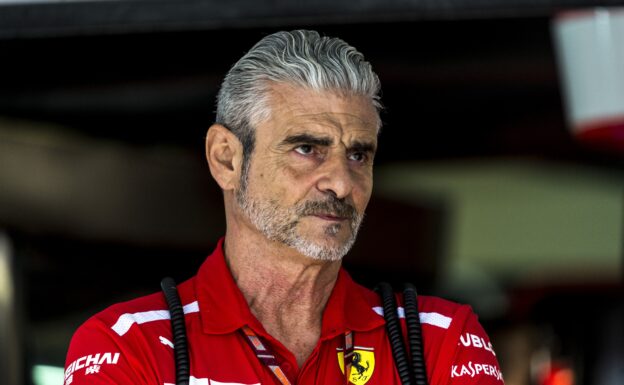 Maurizio Arrivabene has played down suggestions he is about to leave Ferrari and formula one.
The Maranello team's boss has been linked with a move to Juventus, the Italian football club connected to the Ferrari-linked Agnelli family.
"I've been a member of the board of directors for years, before taking on this role at Ferrari," he told Sky Italia in Japan.
"If my appointment is accepted at the next shareholder's meeting I will be honoured, but my work here will go on," Arrivabene added.
In Japan, Ferrari unveiled a tweak to its F1 car livery, comprising the new 'Mission Minnow' message of its well-known tobacco sponsor.
"For us, Winnow is a source of inspiration," Arrivabene told La Gazzetta dello Sport.
"To return to winning the title, we must learn from our mistakes, understand them and grow. It's a learning process," he said.
---
Check out more items on this website about: