Hamilton 'surprised' by Ferrari team orders stance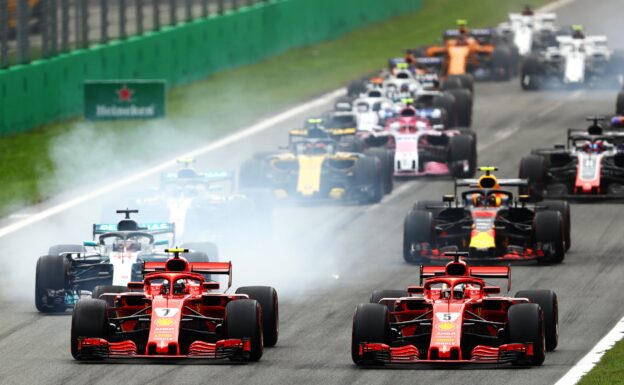 Lewis Hamilton says he is "surprised" Ferrari has not played more of a team game in the fight for the 2018 world championship.
The world championship leader defended his own team, Mercedes, after Valtteri Bottas was controversially ordered aside in Russia a week ago.
"Formula one is a team sport," Hamilton said in Japan.
"I remember years ago Rubens Barrichello had to let Michael Schumacher past. I don't remember what I thought about it but I probably felt sorry for him," he admitted.
"But as a driver I know what it's like to fight for a title. Of course it would have been nice for Rubens to have the win but in the end he had no chance of the title.
"Unlike other sports, formula one has two championships and that inevitably leads to conflicts. The team wants to win the championship but at the same time it doesn't want to prefer either driver.
"That's an impossible task," Hamilton insisted.
And given that Ferrari notoriously used team orders in the past, Hamilton is surprised that Kimi Raikkonen has not been more supportive of Sebastian Vettel in 2018.
"They have worked together at times but at crucial moments like at Monza they didn't," he said.
"Am I surprised? Yes. They did it in the past so I don't know why they have changed."
---
✅ Check out more posts with related topics: