Sauber not willing to be next 'B' team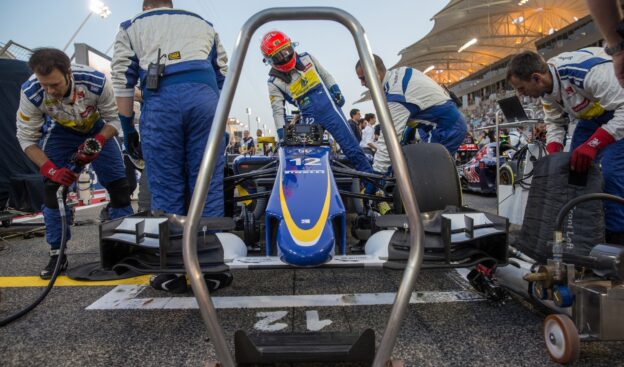 Jun.6 - Monisha Kaltenborn has played down "dramatic" media claims that Monaco grand prix recently was the low point in Sauber's long motor racing history.
"I see it not as dramatic," the struggling Swiss team's co-owner and boss said, amid obvious financial problems and the crash between teammates Felipe Nasr and Marcus Ericsson.
Kaltenborn had said the crash was "unacceptable" but that it had since been dealt with internally.
But she warned that even though Nasr and Ericsson's sponsors pay dearly for their cockpits, that does not mean they can behave as they like.
"Whether a pay driver or not, the interests of the team are always at the forefront and take precedence," Kaltenborn told the Swiss Sunday newspaper Sonntagsblick.
But the crash only highlighted the fact that, out of money and amid stalled car development, Nasr and Ericsson are yet to score a single point in 2016.
Asked if the F1 world is witnessing Sauber's slow death, Kaltenborn answered: "I don't think so, no.
"As a company we have two sides. One is the sport, which is where we are visible in the media, and we're not where we should be. The other side is commercial, and just like any other medium-sized Swiss company, we are not obligated to disclose everything.
"But in this part we have strengthened ourselves in recent years and expanded our business continuously. Yet the media speculation does not help us -- in fact, it is the opposite," she said.
Asked, however, if Sauber's 300 staff have been paid their wages for May, Kaltenborn answered: "As before we will always find a solution.
"The delays are annoying, but even though there are delays, we have always paid."
The financial delays will also be annoying for the drivers, as it means their blue and yellow car is not being developed.
Asked if that explains why a frustrated Nasr and Ericsson collided in Monaco grand prix, Kaltenborn insisted: "No, it has nothing to do with it.
"But of course the situation is difficult and unsatisfactory for all the parties."
But F1's other struggling midfield team, Force India, has done a better job than Sauber in weathering the current storm, even powering Sergio Pérez to the podium in Monaco grand prix.
"We have to be self critical," said Kaltenborn. "They have done a better job than us with developing the car. But they have a Mercedes drive train that is still dominant.
"We will still do a further development of our car, but it will not be a quantum leap. I'm sure though that we will get points. It will be difficult but it's not impossible."
Asked if, as team boss, she is responsible for the current situation, Kaltenborn said: "No. I know why we are in this situation, and how we will get out of it.
"It is difficult and stressful, but we will not hang our heads. It is clear that we need a new and strong partner, but we are holding talks in many directions."
What she does rule out is simply following the lead of the Haas team and becoming a 'B' outfit of an existing strong competitor.
"That is not an option for us," said Kaltenborn. "We are a team, but also a technology company with a lot of expertise and great infrastructure.
"Formula one must not be DTM with three major works teams -- F1 thrives on diversity and the technological challenge."
---
✅ Check out more posts with related topics: