Hamilton eases to British GP victory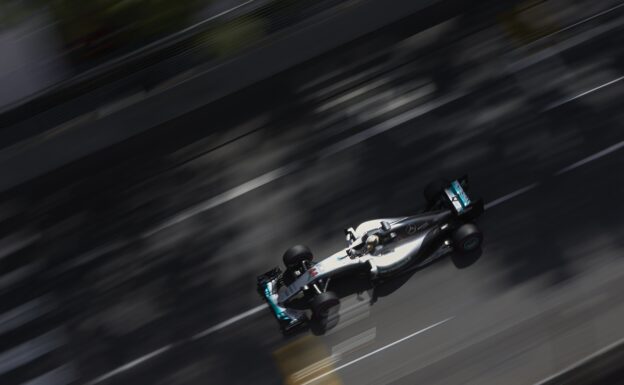 Lewis Hamilton overcame wet conditions to win his third consecutive British Grand Prix and close the championship gap between himself and Nico Rosberg to just four points.
Hamilton strolled to victory at Silverstone as Rosberg struggled with the early rain, Max Verstappen's Red Bull and a late gearbox problem.
After sitting behind the impressive Verstappen for much of the race he found his way through and held on for second, ahead of the young Dutchman.
Daniel Ricciardo finished a distant fourth ahead of Kimi Raikkonen, while Sebastian Vettel came ninth in a disappointing race for Ferrari.
The race started behind the safety car as rain fell heavily at Silverstone in the build up.
Hamilton quickly put his foot down when it began as he stretched out a substantial lead over Rosberg, who was passed by Verstappen.
The Dutchman was far more comfortable on his tyres than the German and began closing in on Hamilton up front.
But as the track dried, conditions began to favour Mercedes - who looked imperious in the dry as Rosberg began to pressurise the young Dutchman.
Eventually, after several laps, he found his way past but a gearbox problem which prevented him from using seventh ruined his charge.
Mercedes are under investigation after they told Rosberg detailed info on how to work around the problem - which could cost the German his podium and the lead of the championship.
Fans of wheel-to-wheel action had to search lower down the grid for added excitement, and found it in abundance as several cars struggled with the damp patch in Turn 1.
Raikkonen had a maxed race which included three spins and a late overtake on Sergio Pérez for fifth.
The likes of Fernando Alonso, Felipe Massa, Nico Hulkenberg and Valtteri Bottas also pulled off bold move and made plenty of mistakes in an entertaining race.
See 2016 British F1 grand prix results.
---
✅ Check out more posts with related topics: