F1 'silly season' extends to Ecclestone's job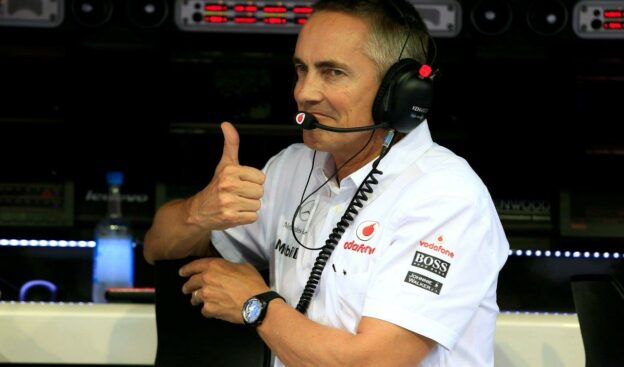 16 September 2016 by
Leopold
1 min read
Sep.16 - It's not just 'silly season' in the F1 driver camp.
British newspapers - including the Times, Guardian and Telegraph - are all reporting that, with Liberty Media taking over and Bernie Ecclestone's existing role in doubt, the leadership of the sport could be split into two.
The two arms would be sporting and commercial, and former McLaren team boss Martin Whitmarsh is being mentioned as a leading candidate for the sports job.
"Martin misses formula one a lot and would certainly be interested in coming back in a senior role," a source close to Whitmarsh, who now works in America's Cup sailing, told the Daily Mail.
Also mentioned are Christian Horner, Ross Brawn, Stefano Domenicali and Toto Wolff, while Formula E boss Alejandro Agag and F1 sponsor mogul Zak Brown are being linked with the commercial role.
When asked in Singapore if he will miss F1 supremo Ecclestone, Fernando Alonso answered: "As far as I know, he's not going anywhere.
"He has done a lot for formula one and it's hard to imagine the championship without Bernie. I hope we will continue to see him every weekend," the Spaniard added.
Retiring F1 veteran Jenson Button, however, said the sport's incoming new leadership could be good for lowering the average age of the F1 fan.
"Given that we have an 18-year-old on the grid, the average age (of F1 fans) is high 30s, maybe early 40s, so that needs to change," he said.
"We need to target youngsters and a younger generation," said Button.
---
✅ Check out more posts with related topics: