Ericsson 'nervous' before 2018 deal signed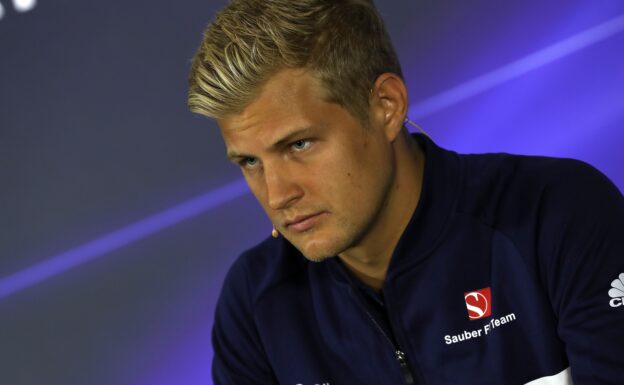 Dec.5 - Marcus Ericsson has admitted he had "a few nervous weeks" before he was re-signed by Sauber for 2018.
The Swede was out-scored this year by his teammate Pascal Wehrlein, who has been ousted and looks set to leave F1.
Ericsson admits that Wehrlein, the highly-rated young Mercedes driver, was "the perfect measure" for him in 2017.
However, it is believed 26-year-old Ericsson's strong links with the new Sauber ownership were enough to secure his place for next season.
"I had a few nervous weeks but of course it's nice that everything is ready now, especially with Alfa Romeo as a major sponsor and partner," he told the Swedish motoring magazine Teknikens Varld.
Ericsson, who has also raced in F1 with the now-defunct Caterham team, admitted he is relieved that Sauber looks set to have a more competitive car in 2018.
"It has been quite a tough career so far in formula one," he said. "It has been difficult to show what I can do with cars that are always at the back of the grid.
"But now with Sauber together with Alfa Romeo, it should mean that for the first time I can be much higher on the grid," Ericsson added.
He will be paired next year with Charles Leclerc, the new Formula 2 champion and a Ferrari junior driver.
"Charles Leclerc is an incredibly talented driver who really dominated F2 this year and will of course be a tough opponent for me next season," Ericsson said.
"He is also Ferrari's new super junior but I'm sure we will work well together to develop the car in the best way."
---
✅ Check out more posts with related topics: