Walsh unlikely to 'rein in' Ecclestone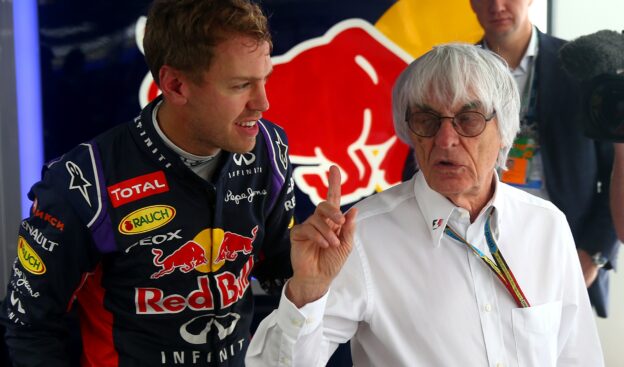 Bernie Ecclestone on Thursday sounded unfazed following reports a new F1 chief intends to 'rein in' the long-time F1 supremo.
The reports have said likely new F1 chairman Peter Walsh will be empowered by CVC chief Donald Mackenzie to push Ecclestone to become "more professional" within "a few months" of taking over.
Asked about Walsh's apparent intention to 'rein in' Ecclestone, the 84-year-old Briton hit back: "He would be unique if he could do that. First he's got to be appointed, hasn't he?"
However, Ecclestone did admit that Mackenzie is essentially pulling all the strings, remarking: "Do I have any input? Probably not."
But if it was up to him, he hinted that when he eventually does need a successor, his long-time aide Sacha Woodward-Hill is the obvious choice.
"I think perhaps if I was controlling the board, I would probably say it wouldn't be a bad idea to have a woman being the chief executive," said Ecclestone.
But he also said that, for now, he still regards himself as an invaluable contributor to F1.
"I've a little bit of experience," said Ecclestone, whose rise from team owner to power began in the 1970s.
"I'm in a good position with people who trust me, rely on me, I shake hands with them and they don't need a contract.
"The only thing is it takes an awful long time to develop that sort of reputation, and whoever does what I do it will take an awful long time for them to achieve that I suppose," he insisted.
---
✅ Check out more posts with related topics: