Horner attacks Renault on F1 engine performance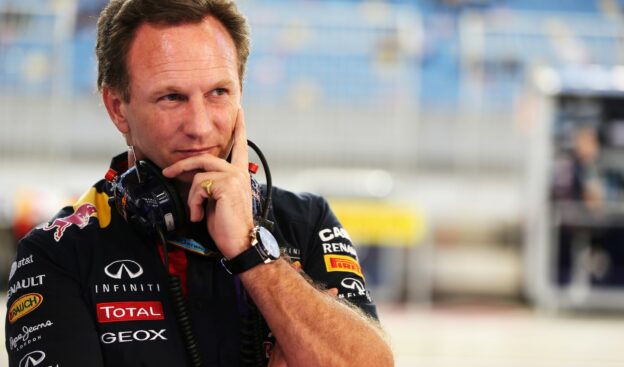 Team boss Christian Horner stepped up his attack on Red Bull's engine supplier Renault after the Austrian grand prix.
At the debut of the energy drink company's very own grand prix at the Red Bull Ring, the premier Renault-powered team was not only uncompetitive, but world champion Sebastian Vettel was struck yet again by technical trouble.
The home soil failure, with German Vettel retiring voluntarily to save engine mileage, came among swirling paddock rumours Red Bull is on the cusp of approving a project to build its very own F1 engine.
Vettel, meanwhile, effectively wrote off his chances of winning a fifth consecutive title in Austria.
"You don't have to be a genius," the 26-year-old, referring to the mathematical unlikelihood of a successful campaign this year, is quoted by Auto Motor und Sport.
"I'm not scoring points while Mercedes is doing a flawless job."
In utter contrast, Red Bull's blunt Dr Helmut Marko told Bild newspaper the weekend had been "an absolutely disastrous" home race for the team.
And boss Horner made clear in what direction Red Bull's frustration is pointed.
"Reliability is unacceptable, performance is unacceptable. There needs to be change at Renault," he said.
"It can't continue like this. It's not good for Renault and it's not good for Red Bull. Something needs to happen."
The big rumour in Austria was that Red Bull is on the verge of giving up on Renault and instead teaming up with Austrian companies like Pankl and AVL to build its own Infiniti-funded and branded bespoke F1 engine.
Sources indicate that a project like that would need to begin immediately in order to be minimally ready for the 2016 season.
Renault figures revealed at the weekend that Red Bull is in fact contractually tied to its French partner until the end of 2016, but Horner told Sky that Renault will only "maybe" still be in the rear of the car beyond next year.
"A team like Red Bull isn't short of choices," Horner said, "but we want to make sure we're competitive for the long term."
Even Renault's own advisor Alain Prost, a four time world champion like Vettel, admitted the ball has been hit swiftly from Red Bull's side of the court.
"This does not look good," he is quoted by Der Spiegel, "and I know that something must change."
---
✅ Check out more posts with related topics: