Hobbies Formula One Fans Should Try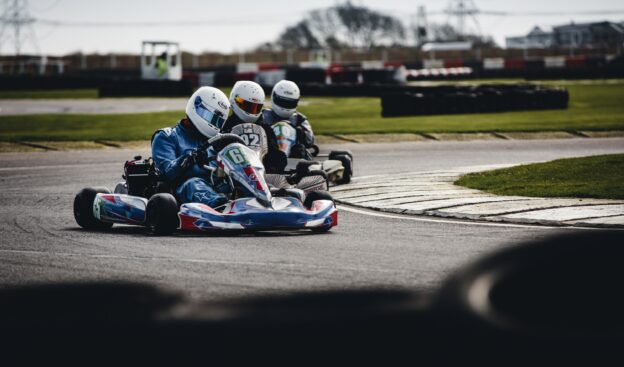 If you're an avid Formula One enthusiast, then chances are that your life revolves around the fast-paced world of racing. You probably spend countless hours watching races, researching and analyzing stats, following current events, or attending grand prix events in person! Yet, have you ever considered taking up something outside of F1 to test your love for speed? Here's a list of fun activities and hobbies that all Formula One fans should try out—from go-karting to drone racing and beyond. Ready to get revved up?
Join a local kart racing club and learn the basics of driving if you like Formula 1
If you're a fan of Formula 1, then why not take your love of racing to the next level? By joining a local kart racing club, you can learn the basics of driving while also experiencing the thrill of the race firsthand. Kart racing is a great way to hone your driving skills and build your confidence behind the wheel. Not to mention, it's also a ton of fun! With like-minded racing enthusiasts by your side, you'll be able to immerse yourself in the world of motorsports and take your passion for racing to new heights. So, what are you waiting for? Sign up for a local kart racing club today and start your journey toward becoming a skilled driver.
Play some online casino games for similar thrill-seeking excitement
If you're a Formula 1 fan, chances are you will enjoy the race's thrill. Why not try your hand at an online casino game and recreate the same adrenaline rush from the comfort of your own home? With a wide range of games available, you can test your luck and see if you can come out on top. Plus, many online casinos offer great bonuses that you can take advantage of to increase your chances of winning. So why not give it a try today? Who knows, you might even strike gold!
Make sure you pick a good site like Spincasino.com that is manageable, easy to use, has many payment options, and has great customer service. Also, check that the site is licensed and regulated like this one. There should be lots of games and bonuses for you to choose from.
Build your model Formula One car from scratch with kits and tools available for purchase online
If you are a Formula One enthusiast or enjoy crafting and building things with your hands, building your model Formula One car from scratch is the perfect project. With the wide range of online kits and tools, you can quickly start creating your own race car. Not only is this a fun activity, but it is also educational, providing you with a deeper understanding of the intricate parts of the iconic race car. With patience, effort, and guidance from online tutorials, you'll soon have a completed model to showcase to others proudly. So why not take on this exciting challenge and start building your Formula One car today?
Watch the latest Formula One races and become knowledgeable about the teams, drivers, and strategies used in each race
Racing fans, get ready to rev your engines and dive into the world of Formula One! With the latest races to watch, you'll have a front-row seat as teams and drivers compete for the checkered flag. Yet, it's not just about speed on the track- each team brings its unique strategies to the table, making every race a thrill. By immersing yourself in Formula One, you'll learn about the various teams, drivers, and exciting tactics used in each race. So, grab your popcorn, sit back, and prepare for a high-speed adventure that will surely leave you cheering on your favorite drivers!
---
✅ Check out more posts with related topics: