Is Lewis Hamilton the Greatest F1 Driver in History?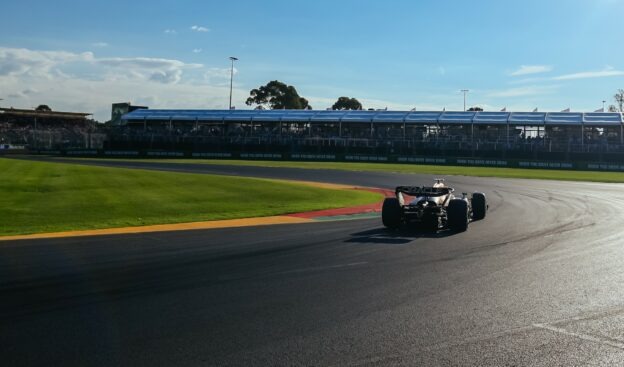 Introduction:Top Formula 1 Drivers
All Formula 1 fans, experts, and bettors have their favourite, but who's statistically the greatest driver ever? From casino with PayPal players and fans to Formula 1 experts, the best F1 driver in history debate has and will always continue to rage as long as the motorsport competition exists.
Who holds the records for the greatest ever? Hamilton, Vettel, or Schumacher? Let's dive in to discover who the greatest F1 driver in history is!
Michael Schumacher
Michael Schumacher should be the first driver to think of when you come across the phrase "greatest of all." He started racing in 1991, competing in the Belgian Grand Prix. Since then, Michael has accumulated a total of 1566 career points.
Schumacher has the second-highest number of victories, 91 out of 308 races. Most of these victories were for Ferrari, with a total of 72. Michael has 7 world championships and 68 pole positions.
Before Lewis Hamilton's incredible form, Michael was the face of domination in the racing competition. While he is well known for his heydays with Ferrari, he lifted two trophies with Benetton.
After some lows and highs in the competition, it was until 2000 that he struck gold. Michael won five major titles and gathered 48 wins, making him recognised by experts, bettors and fans across the world.
Lewis Hamilton
A list of the F1 greatest players ever can't be complete without Lewis Hamilton, who boasts 103 career wins, 4507.5 career points and 103 pole positions. With this statistics he is the best-ever Formula One driver in history.
From the 2007 Australian Grand Prix, he has won a race in about every season and taken victories in over 29 countries he has competed in. Lewis Hamilton is currently at par with Schumacher with 7 championship wins after losing narrowly on the 8th title in 2021.
Sebastian Vettel
Sebastian Vettel's first competition was the 2007 United States Grand Prix. During his heydays, Sebastian was unbeatable, especially during the first three years when he collected five wins and nine podiums.
In the next four years, Sebastian Vettel became Formula One's face, becoming the youngest champion in the world and winning four consecutive championships. Also, he secured the records for many podium finishes, laps led, consecutive wins, pole positions and grand slams in a single season.
Lewis Hamilton still has time to make history, but Michael Schumacher and Sebastian Vettel have retired. Many F1 and Neosurf casinos aficionados still follow Lewis Hamilton as they believe he'll continue breaking records. The debate about the greatest F1 driver will never end as long as the competition still exists. But at this point, Lewis Hamilton is unbeatable!
---
✅ Check out more posts with related topics: