Who's Next in Line to Be Champ?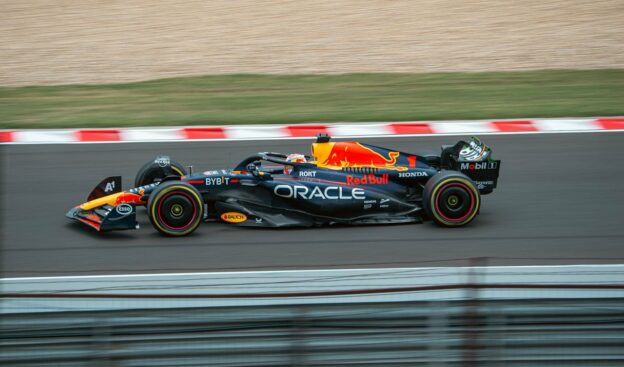 It's no secret that the current F1 grid is absolutely stacked, with Hamilton, Verstappen, and Alonso on the grid together and the experience of drivers like Hulkenberg, Ricciardo, Bottas, and many others too. There's no shortage of younger talent either, Leclerc, Norris, Russell, and Albon have all proven themselves as fantastic drivers with new additions to the grid like Piastri showcasing just how much talent there is.
With all of this experience and talent on the grid, the question has already come up of who'll be next to claim the championship, Max is all but certain to win this season but has already shown disinterest in sticking around for the long term which opens the door for the next champion, and with both Alonso and Hamilton seemingly having a limited period window left, one of the youngsters will have to step up to the plate. But who will it be?
Charles Leclerc seems to be the obvious choice for some. He's been in a top team for the longest out of the younger drivers and has a small packet of race wins under his belt. However there's some small holes to patch before he'll unlock the path to the champion's step.
The struggles at Ferrari are all well too known with questionable strategy and a car that seems to be losing performance as the season continues, but some of the onus needs to be put back on Charles himself as he has thrown away a few solid chances whilst pushing a bit too hard and not sticking within the limits of the car. Whether the championship will come at Ferrari or another team, Charles is definitely in contention.
Lando Norris has put in a spectacular season so far, pulling along the struggling McLaren to its seeming current point of strength, although he's yet to get any race wins under his belt with the closest being a missed opportunity in Russia in the rain, it doesn't seem too far away.
If the hopes are true with McLarens mega facility coming online at the end of the year, and some being hopeful Red Bull may not be as fast next year, getting it right could lead to a fantastic opportunity for Norris to take advantage of, and with his commitment to the team too and a car that can be further developed around him, he's another shoe in.
George Russell spent a lot of time running in the back with Williams but has already managed to snatch up a race win with the Mercedes outfit, once Hamilton retires and Russell moves to the first seat there will also be a solid opportunity to showcase his talents further. The Mercs are finally starting to look a bit more competitive, but next year will be the true testing ground.
Russell also holds the most accolades from these top three competitors from smaller series too, so should be in the best seat to capture the title, but with so much competition on the grid it'll be a hard-fought battle to come out on top.
There is one other contender in the mix to mention, with Oscar Piastri showing some incredible promise this year by matching Norris and showing a huge amount of potential in his rookie season, particularly when compared with other rookies that are just getting underway. If he's able to continue showing this incredible form, then it wouldn't at all be surprising to see his name up there with the other contenders within the next couple of years.
With all of this change on the way, it's setting pundits excitement to the maximum too as it opens up new markets as fans can use this betting resource here to find the best sports betting odds for F1, and to find out which drivers are leading the odds to be the next champion following Verstappen's reign.
---
Disclaimer:
The opinions expressed are those of the author's and do not necessarily reflect the opinions or views of F1-Fansite.com, staff or partners.
---
✅ Check out more posts with related topics: