Schumacher expected much more from his comeback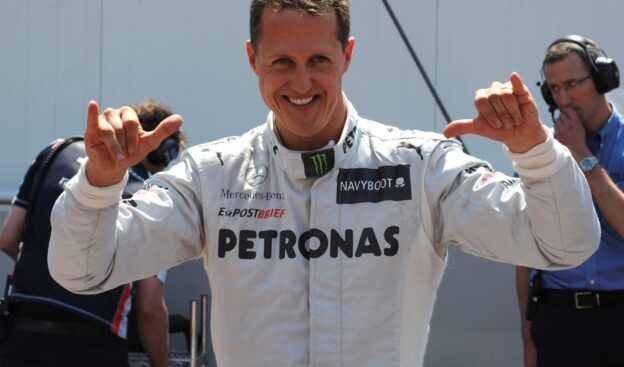 Michael Schumacher has admitted he expected to succeed when he agreed to return to formula one with Mercedes in 2010.
The great German had retired as a seven time world champion at the end of 2006, and now admits he only agreed to come back with Mercedes because he thought he would win.
"I can only say that I didn't return to drive around in circles," 43-year-old Schumacher, reflecting on his decision to now return to retirement, told the Welt am Sonntag newspaper.
"I wanted to pursue my passion and succeed. The base was good at the time; the team had just won the world championship (as Brawn), so (you) add the great name of Mercedes, and myself -- everything looked good," he added.
"We thought, if you add two and two, we're going forward. In the end, it wasn't possible, as we now know."
Indeed, some say Schumacher's three-year project with Mercedes has forever tarnished his ultra-successful image.
Two weeks before he announced his retirement decision at Suzuka, for example, some journalists were suggesting Schumacher should take an eye test.
"You learn to deal with it," he explained. "There are some people who are just trying to come up with headlines about me.
"When you understand that, you're better at ignoring it," said Schumacher. "I really wanted to go to the press conference at Suzuka with a white cane, after all the questions about whether I needed glasses and (about) night blindness and so on.
"Seriously, I could only laugh about it. My eyes work perfectly."
---
✅ Check out more posts with related topics: