Briatore: Ecclestone should have quit F1 already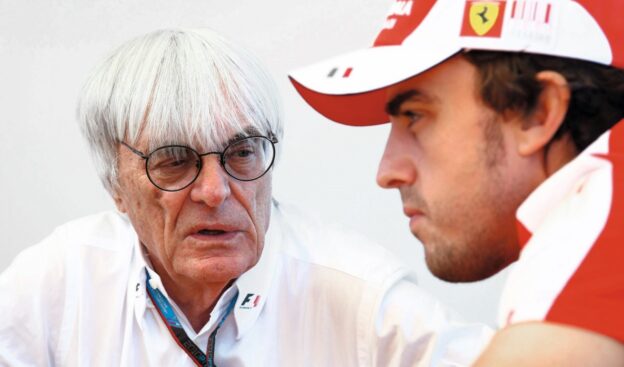 Flavio Briatore thinks Bernie Ecclestone's days in charge of F1 are numbered.
Embroiled in a bribery scandal and criminal trial, the sport's 'supremo' on Friday stunned the paddock when he said that if F1 owner CVC finds a successor for him, "I will leave tomorrow".
Italian Briatore, a former title-winning F1 team boss and friend of Ecclestone's, has been linked with the job but in Monaco - where his luxury boat 'Force Blue' is moored this weekend - he ruled that out.
But he did admit to Italy's Sky that he thinks Ecclestone's days are numbered.
"There is an objective reality," the Italian said, "and that is the fact that Bernie is 83.
"I'm sorry he is now in this litigation, which may be perceived quite differently if he was 20 or 30.
"I feel sorry for him, but if I was Ecclestone, I would have left five or six years ago," Briatore added.
Indeed, he thinks F1 in general made a very wrong turn some years ago.
"This is not the F1 I am used to," Briatore admitted on Friday. "It's like enjoying spaghetti but then getting sick because you're forced to eat caviar.
"In my day the races were gladiator fights, but now it's like accountants -- saving petrol, saving tyres, try not to be penalised ... buttons on the steering wheel like an accordion.
"We had overtakings like Senna and Prost, Villeneuve and Pironi, now it's all pretend. The teams spend 350 million euros per year and someone is just as fast in GP2.
"It's normal that the audience turns away," he said.
"We have taken away the noise and now these trumpets? It's like a carnival."
---
✅ Check out more posts with related topics: