2016 Japanese Grand Prix F1 Race Results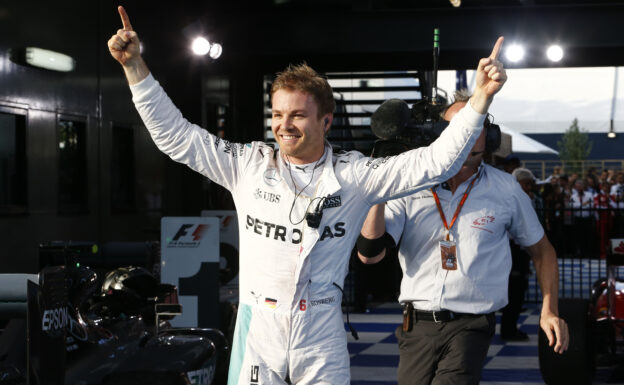 Event: Japanese Grand Prix
Track: Suzuka Circuit
Weather: 19°C dry
Tarmac: 24°C dry
Humidity: 63%
Nico Rosberg won the 2016 Japanese Grand Prix. He scored his 23th F1 career victory. Nineteen years old Max Verstappen finished 2nd and Mercedes team mate Lewis Hamilton got 3rd after a very bad start. Hamilton had fight back from 8th place.
In the last laps he was fighting with Verstappen for 2nd. But Verstappen showed his racing skills again. At the chicane just before the main straight Hamilton attacked, but Verstappen blocked his attack and Hamilton had to go wide, because he couldn't make the corner any more. By finishing 1st and 3rd Mercedes won the 2016 F1 constructors champion today.
F1 classification 2016 Japanese GP
Fastest lap: 1:35.118 by Sebastian Vettel (Ferrari SF16-H) on lap 36, average lap speed 219.781 km/h.
---
✅ Check out 2016 F1 Championship Standings
✅ Check out 2016 F1 Teams & Drivers
✅ Check out All Time F1 Drivers Rankings
✅ Check out All Time F1 Driver Records
✅ Check out All Time F1 Teams Rankings
---
✅ Check out more posts with related topics: