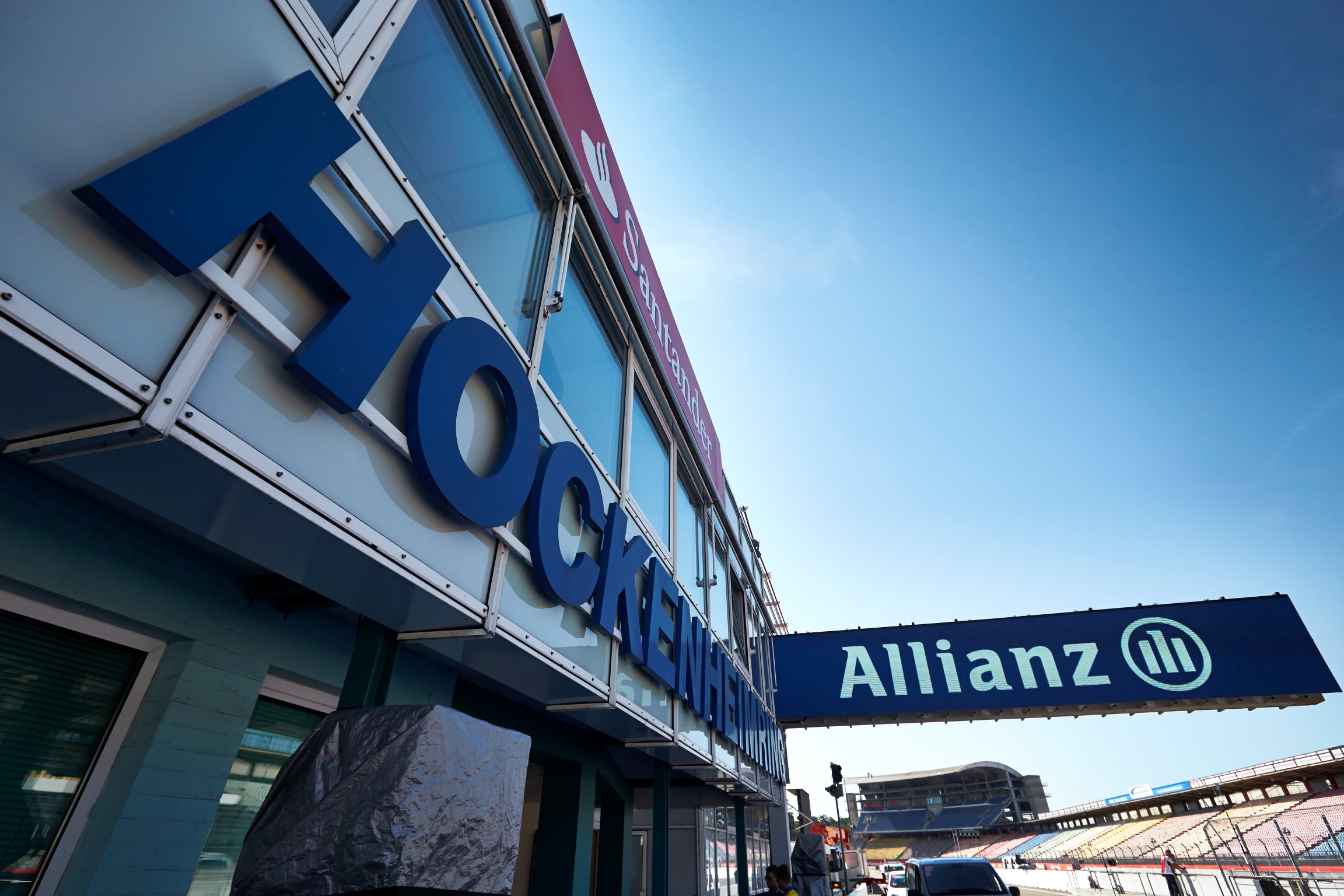 Event: German Grand Prix
Track: Hockenheim Circuit
First practice for the 2014 Formula 1 Grand Prix of Germany has been driven under dry and warm circumstances. The track warmed up to 42 degrees Celsius.
We saw several teams letting their reserve F1 driver get some mileage behind their F1 car. Susie Wolff and Giedo van der Garde had their change to give their team some good feedback about the car.
Even tough the FRIC systems where removed after last Grand Prix, nothing much changed in the ranking and we saw the usual suspects on top of the time sheet.
FP1 Lap Times 2014 German GP
| | | | | | | |
| --- | --- | --- | --- | --- | --- | --- |
| Pos | No | Driver | Team | Lap Time | 1st Gap | Laps |
| 1 | 6 | Nico Rosberg | Mercedes | 1:19,131 |  - | 29 |
| 2 | 44 | Lewis Hamilton | Mercedes | 1:19,196 | 0,065 | 25 |
| 3 | 14 | Fernando Alonso | Ferrari | 1:19,423 | 0,292 | 21 |
| 4 | 3 | Daniel Ricciardo | Red Bull | 1:19,697 | 0,566 | 27 |
| 5 | 22 | Jenson Button | McLaren | 1:19,833 | 0,702 | 24 |
| 6 | 1 | Sebastian Vettel | Red Bull | 1:20,097 | 0,966 | 28 |
| 7 | 20 | Kevin Magnussen | McLaren | 1:20,105 | 0,974 | 32 |
| 8 | 7 | Kimi Räikkönen | Ferrari | 1:20,210 | 1,079 | 21 |
| 9 | 26 | Daniil Kvyat | Toro Rosso | 1:20,337 | 1,206 | 28 |
| 10 | 99 | Adrian Sutil | Sauber | 1:20,505 | 1,374 | 18 |
| 11 | 19 | Felipe Massa | Williams | 1:20,542 | 1,411 | 19 |
| 12 | 25 | Jean-Eric Vergne | Toro Rosso | 1:20,586 | 1,455 | 23 |
| 13 | 27 | Nico Hülkenberg | Force India | 1:20,592 | 1,461 | 22 |
| 14 | 11 | Sergio Pérez | Force India | 1:20,598 | 1,467 | 24 |
| 15 | 41 | Susie Wolff | Force India | 1:20,769 | 1,638 | 22 |
| 16 | 36 | Giedo van der Garde | Force India | 1:20,782 | 1,651 | 23 |
| 17 | 8 | Romain Grosjean | Lotus F1 | 1:21,603 | 2,472 | 20 |
| 18 | 13 | Pastor Maldonado | Lotus F1 | 1:21,854 | 2,723 | 30 |
| 19 | 10 | Kamui Kobayashi | Caterham | 1:22,572 | 3,441 | 31 |
| 20 | 17 | Jules Bianchi | Manor | 1:22,982 | 3,851 | 24 |
| 21 | 9 | Marcus Ericsson | Caterham | 1:23,256 | 4,125 | 35 |
| 22 | 4 | Max Chilton | Manor | 1:23,299 | 4,168 | 22 |
---
Check out more items on this website about:
---