Starting Grid 2019 Bahrain F1 GP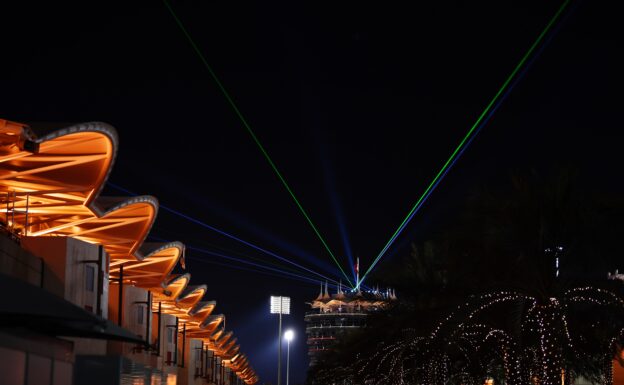 Event: Bahrain Grand Prix
Track: Bahrain International Circuit
Start time: 18:10 (local) | 16:10 GMT | 08:10 PT
Ferrari driver Charles Leclerc will start from pole for the 1st time in his F1 career in Bahrain. Tomorrows 15th 2019 Bahrain Formula 1 Grand Prix will be Leclerc's 2nd Bahrain F1 GP.
Ferrari is by far the quickest car in Bahrain and Leclerc will have only his 2nd placed team mate Sebastian Vettel to battle for the race win.
According the statistics Vettel is the most successful driver in Bahrain history. You can find those statistics on the Grand Prix and circuit page.
Start grid 2019 Bahrain F1 GP
Car 8 - Romain Grosjean received a 3 place grid penalty for impeding Lando Norris in Q1.
Quickest Race Strategy 2019 Bahrain F1 GP
Charles Leclerc claimed the first pole position of his career to lead a Ferrari one-two, just ahead of both Mercedes drivers. The P Zero soft tyres were used from start to finish of qualifying in Bahrain, held under the floodlights as evening turned into night.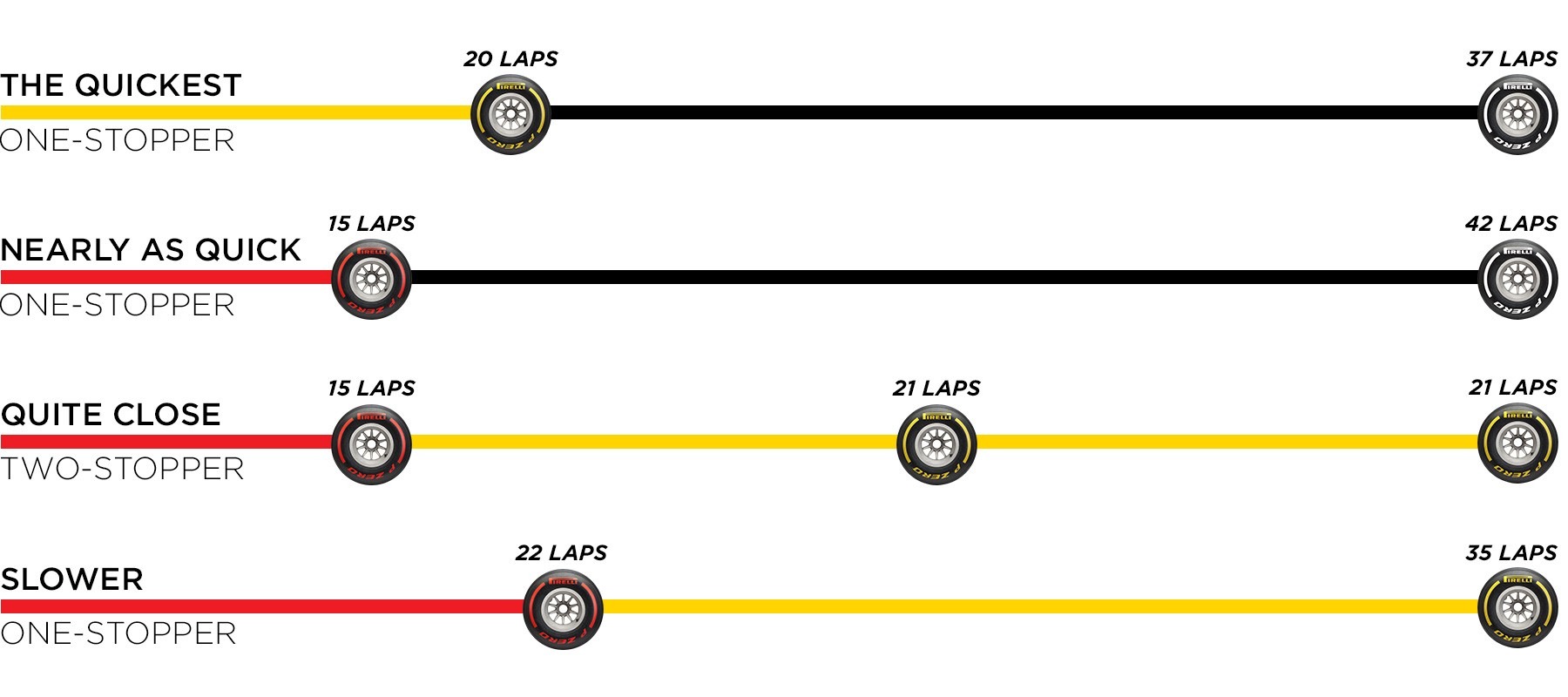 The quickest strategy on paper is actually to start on the medium tyre for 20 laps, then finish the race on the hard tyre.
As nobody in the top 10 will be starting on the medium, the second-quickest strategy is looking promising: start on the soft tyre for 15 laps, then hard to the end.
There are a few two-stoppers that could also work. The most favourable two-stopper is: start on the soft tyre for 15 laps, then medium for 21 laps, then another set of mediums to the end.
Keep an eye on:
A wide variety of strategies, as was the case last year. As we have detailed above, there are many permutations that could work out quite well in the race.
Rapid pace: Leclerc's pole time was also the new lap record in Bahrain. Both of the Monegasque's flying Q3 laps were good enough for pole.
Rear tyres: this is a rear-limited race, so the drivers will have to look after them.
Unexpected weather: the race should be dry, but there was heavy rain in Manama last night and even a few drops of rain this morning.
McLaren: both cars are in the top 10 after a strong performance in Bahrain.
Daniel Ricciardo: the Renault driver, in 11th, is the first person to have a free choice of starting tyre can follow the theoretically fastest strategy.
---
✅ Check out more posts with related topics: