Lap times 1st practice 2018 Chinese F1 Grand Prix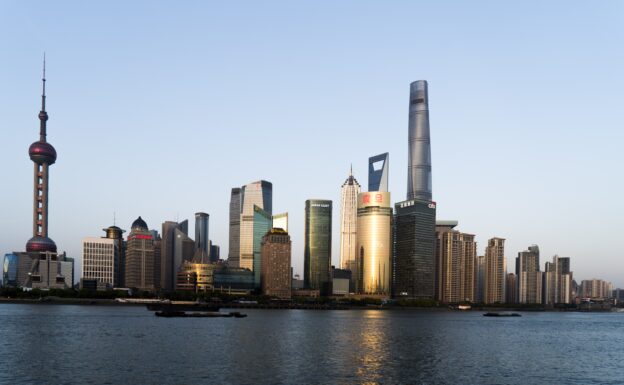 Event: Chinese Grand Prix
Track: Shanghai International Circuit
Weather: Dry, overcast 18,4 ºC
Tarmac: dry, 19,1 ºC
Humidity: 44,3%
After 10 minutes Lance Stroll was the first to record a lap time.  He recoreded a 1:42.648 min in the Williams FW41 on soft tires. Last year Max Verstappen drove the fastest lap time in the 1st practice on a wet track.. He drove a 1:50.491 min in the Red Bull.
The lap record on this track is 1:32,238 min set by Michael Schumacher back in 2004 with the Ferrari F2004.
Half way the session McLaren driver Stoffel Vandoorne told his team that he sees some drips of rain. At the end of the session Lewis Hamilton spun his Mercedes W09 in turn 11 and Vandoorne lost control of his McLaren MCL33 in turn 10 and skittered through the gravel  in turn 10.
1st practice results 2018 Chinese GP
| | | | | | | | |
| --- | --- | --- | --- | --- | --- | --- | --- |
| Pos | No | Driver | Team | Lap Time | 1st Gap | Laps | Tires |
| 1. | 44 | Lewis Hamilton | Mercedes | 1:33,999 | | 22 | Soft |
| 2. | 7 | Kimi Räikkönen | Ferrari | 1:34,358 | 0,359 | 14 | Ultra S |
| 3. | 77 | Valtteri Bottas | Mercedes | 1:34,457 | 0,458 | 28 | Soft |
| 4. | 3 | Daniel Ricciardo | Red Bull | 1:34,537 | 0,538 | 22 | Ultra S |
| 5. | 33 | Max Verstappen | Red Bull | 1:34,668 | 0,669 | 22 | Ultra S |
| 6. | 5 | Sebastian Vettel | Ferrari | 1:34,861 | 0,862 | 18 | Ultra S |
| 7. | 20 | Kevin Magnussen | Haas | 1:35,178 | 1,179 | 21 | Ultra S |
| 8. | 55 | Carlos Sainz | Renault | 1:35,616 | 1,617 | 23 | Soft |
| 9. | 8 | Romain Grosjean | Haas | 1:35,718 | 1,719 | 21 | Ultra S |
| 10. | 27 | Nico Hülkenberg | Renault | 1:35,800 | 1,801 | 18 | Soft |
| 11. | 10 | Pierre Gasly | Toro Rosso | 1:36,037 | 2,038 | 21 | Soft |
| 12. | 14 | Fernando Alonso | McLaren | 1:36,044 | 2,045 | 29 | Ultra S |
| 13. | 11 | Sergio Pérez | Force India | 1:36,051 | 2,052 | 28 | Medium |
| 14. | 31 | Esteban Ocon | Force India | 1:36,351 | 2,352 | 32 | Medium |
| 15. | 35 | Sergey Sirotkin | Williams | 1:36,691 | 2,692 | 31 | Soft |
| 16. | 28 | Brendon Hartley | Toro Rosso | 1:36,715 | 2,716 | 23 | Soft |
| 17. | 16 | Charles Leclerc | Sauber | 1:36,723 | 2,724 | 23 | Soft |
| 18. | 2 | Stoffel Vandoorne | McLaren | 1:36,756 | 2,757 | 25 | Soft |
| 19. | 9 | Marcus Ericsson | Sauber | 1:36,909 | 2,910 | 21 | Soft |
| 20. | 18 | Lance Stroll | Williams | 1:37,277 | 3,278 | 28 | Soft |
---
✅ Check out more posts with related topics: