Qualifying results 2017 Russian F1 Grand Prix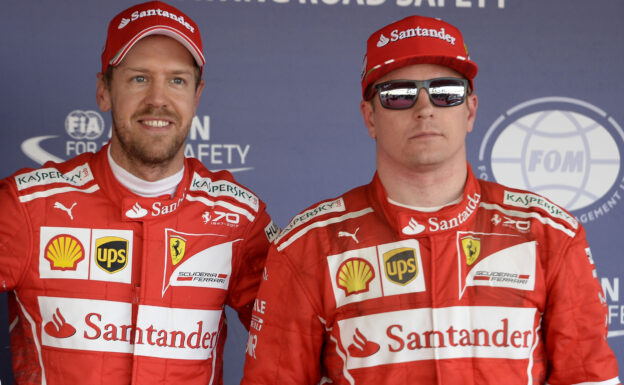 29 April 2017 by
MBR
2 min read
Event: Russian Grand Prix
Track: Sochi International Street Circuit
Weather: Sunny, Clear Sky, 24ºC
Tarmac: Dry 39ºC
Wind direction: 143º @ 2.6 m/s
Humidity: 67%
Pressure: 1010 mbar
Sebastian Vettel will start from pole position for tomorrows 2017 Russian Grand Prix race. Vettel scored his 1st pole position of the 2017 season.
It was his 47th pole of his F1 career and the 209th pole position for his Ferrari F1 team. His last pole position before today was Singapore 2015.
The Ferrari and Mercedes drivers where battling for pole until the last second of the qualifying session.
Because of the dens and smooth asphalt in Socchi the tyres where difficult to get into the optimum temperature and some drivers had to drive 4 laps to get there.
Vettel's team mate KImi Raikkonen will start from second. It's the first front row start for Ferrari in 9 years. Both Mercedes drivers Bottas and Hamilton will start from 3rd and 4th.
German driver Vettel also broke the pole lap record of Nico Rosberg set in 2016.
See an overview of all 2017 F1 drivers with pictures and all statistics.

Qualifying results 2017 Russian F1 GP
---
Check out more items on this website about: