Lap times 1st practice 2018 Belgian F1 Grand Prix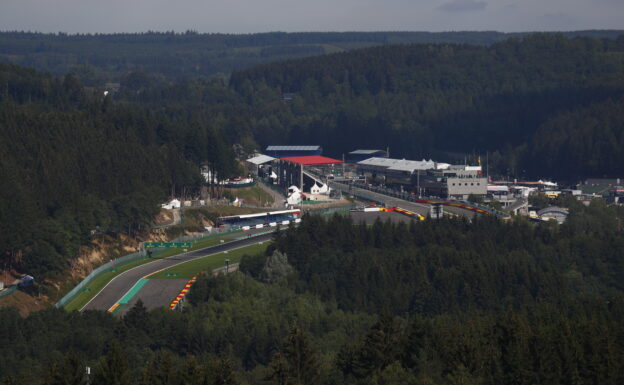 Event: Belgian Grand Prix
Track:  Spa Francorchamps Circuit
Weather:  Partly Clouded,  17.1ºC
Tarmac: Dry, 27.1ºC
Wind speed: 18 km/h
Humidity: 51%
This Friday morning the exciting 2018 F1 season continued at last after a long summer break with great weather in Europe.
At 11 o'clock CET the green light was given to enter the famous Ardennes high speed track for the 1st of 3 practice sessions ahead to qualifying tomorrow afternoon and the race on Sunday.
A new name this practice session was Lando Norris. He could take place in the McLaren MCL33 of Fernando Alonso, who quits F1 at the end of the season.
Red Bull driver Max Verstappen had a great new orange helmet to show which delighted the Dutch crowd, that was already well represented around the Spa-Francorchamps circuit.
Yesterday it was still unknown if Force India would be allowed to drive this weekend. But this morning the FIA announced that they approve the mid-season entry of the "new" team Racing Point Force India.
Daniel Ricciardo could only drive 4 laps at the end of the session, due to a problem with his Renault engine again.
The session was a tight one, with the top 3 teams, Ferrari, Red Bull and Mercedes. Last year Kimi Raikkonen drove the quickest lap in FP1 and drove a 1.45.502 min on Ultrasoft tyres.
FP1 Lap Times 2018 Belgian GP
---
✅ Check out more posts with related topics: