Results 1977 Formula 1 Grand Prix of South Africa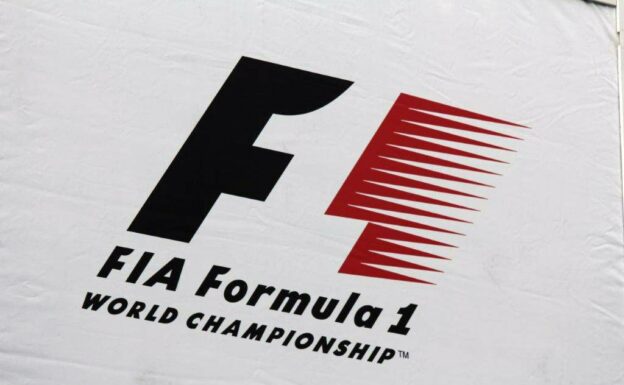 Event: South African Grand Prix
Track: Kyalami
The 1977 South African Formula 1 Grand Prix was the third round of seventeen GP's.
This race will be forever remembered by the tragic death of a 19 years old marshal and driver Tom Pryce. Pryce got hit on the head by the marshal's fire extinguisher who ran across the track to help his team mate at the Shadow F1 Team Renzo Zorzi.
Pryce was driving around 270 km/h at the time of the impact. Unfortunately the marshal also got killed. The young man had severe injuries and was unrecognisable. Pryce also was instantly killed by the hit of the 18kg extinguisher. His car just kept on driving with the deadth Pryce behind the wheel to end up in the catch fences in corner at the end of the mainstraight.
Classification 1977 South African F1 GP
| P | No | Driver | Team | Time | Laps | Grid | Pts |
| --- | --- | --- | --- | --- | --- | --- | --- |
| 1 | 11 | Niki Lauda | Ferrari | 01:42:21.600 | 78 | 3 | 9 |
| 2 | 20 | Jody Scheckter | Wolf | 01:42:26.800 | 78 | 5 | 6 |
| 3 | 4 | Patrick Depailler | Tyrrell | 01:42:27.300 | 78 | 4 | 4 |
| 4 | 1 | James Hunt | McLaren | 01:42:31.100 | 78 | 1 | 3 |
| 5 | 2 | Jochen Mass | McLaren | 01:42:41.500 | 78 | 12 | 2 |
| 6 | 7 | John Watson | Brabham | 01:42:41.800 | 78 | 11 | 1 |
| 7 | 19 | Vittorio Brambilla | Surtees | 01:42:45.200 | 78 | 14 | 0 |
| 8 | 12 | Carlos Reutemann | Ferrari | 01:42:48.300 | 78 | 8 | 0 |
| 9 | 22 | Clay Regazzoni | Ensign | 01:43:07.800 | 78 | 16 | 0 |
| 10 | 28 | Emerson Fittipaldi | Fittipaldi | 01:43:33.300 | 78 | 9 | 0 |
| 11 | 18 | Hans Binder | Surtees | +1 lap | 77 | 19 | 0 |
| 12 | 6 | Gunnar Nilsson | Team Lotus | +1 lap | 77 | 10 | 0 |
| 13 | 8 | Carlos Pace | Brabham | +2 laps | 76 | 2 | 0 |
| 14 | 30 | Brett Lunger | March | +2 laps | 76 | 23 | 0 |
| 15 | 14 | Larry Perkins | BRM | +5 laps | 73 | 22 | 0 |
| DNF | 9 | Alex Ribeiro | March | Engine | 66 | 17 | 0 |
| DNF | 10 | Hans Joachim Stuck | March | Engine | 55 | 18 | 0 |
| DNF | 5 | Mario Andretti | Team Lotus | Accident | 43 | 6 | 0 |
| DNF | 33 | Boy Hayje | March | Gearbox | 33 | 21 | 0 |
| DNF | 26 | Jacques Laffite | Ligier | Accident | 22 | 12 | 0 |
| DNF | 16 | Tom Pryce | Shadow | Fatal Accident | 22 | 15 | 0 |
| DNF | 17 | Renzo Zorzi | Shadow | Fuel leak | 21 | 20 | 0 |
| DNF | 3 | Ronnie Peterson | Tyrrell | Fuel system | 5 | 7 | 0 |
Fastest lap: 1:17.630 min by John Watson (Brabham BT45) in lap 7
✅ See the 1977 South African Grand Prix Highlights Video
✅ Check out 1977 F1 Championship Standings
✅ Check out 1977 F1 Teams & Drivers
✅ Check out All Time F1 Drivers Rankings
✅ Check out All Time F1 Driver Records
✅ Check out All Time F1 Teams Rankings
---
✅ Check out more posts with related topics: