2017 Canadian Grand Prix Tyre Choices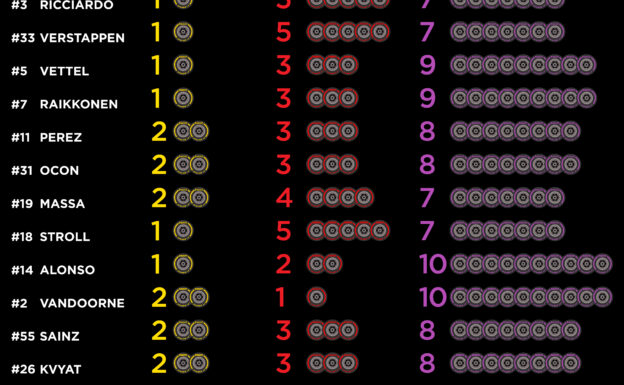 Pirelli released the tyre graphic for next weeks Canadian Grand Prix.
Title contenders Ferrari and Mercedes have slight difference in the amount of soft, supersoft and ultrasoft Pirelli tyres. Vettel and Raikkonen have both the same amount. Bottas and Hamilton have the same amount of ultrasoft's. Bottas has 1 more set of soft tyres, while Hamilton has one more set of supersofts.
Below you can see the amount and type of tyres each driver has to get the best out of the 2017 Canadian Grand Prix.
---
✅ Check out more posts with related topics: