1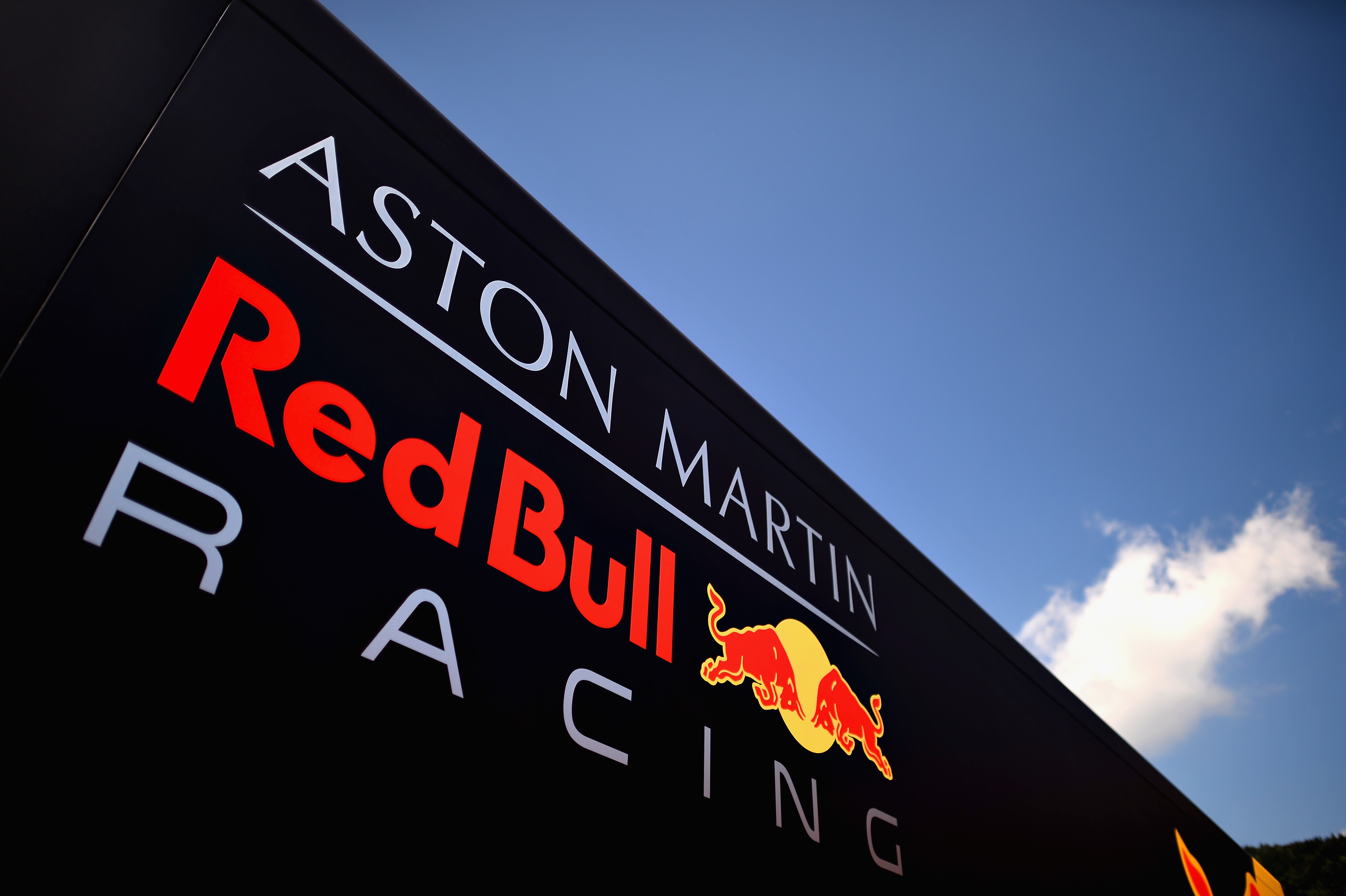 The Aston Martin Red Bull Racing and Scuderia AlphaTauri (formerly Toro Rosso) F1 teams are owned by the energy drinks company Red Bull. The co-founder and 49% owner of the company is Dietrich Mateschitz an Austrian billionaire businessman. Mateschitz got rich not by inventing a new product but by selling an ordinary one inventively.
Mateschitz is not your typical F1 billionaire, no superyacht in Monaco for him but on saying that he has an impressive collection of planes. No Mateschitz avoids the limelight and is rarely seen on race weekends. Mateschitz has shunned title sponsors and the influence they can exert instead choosing to sponsor the cars through Red Bull. As the 53rd richest person in the world, this is something he can well afford to do.
Both teams were named after the energy drink with Toro Rosso translating into Red Bull. At the start of 2020 Toro Rosso was renamed as Scuderia AlphaTauri. Scuderia means "stable" in the Italian language, and of course, prefixes the famous Italian red team. Alpha Tauri is a fashion brand that was founded in 2016 as a brand extension of Red Bull into the fashion industry.
The issue is energy drinks present a considerable health risk, especially to children and young teenagers. Some products deliver an enormous 21 teaspoons of sugar and as much caffeine as 80mg-130mg equivalent to 2½ espresso shots. According to The World Health Organisation, this represents twice or three times the recommended levels of caffeine for young people and more than the entire recommended amount of sugar per day.
Energy drinks with their combined caffeine and sugar content cause increased heart rate and increased anxiety levels in adults. Using energy drinks as a mixer for alcoholic drinks in prolonged drinking sessions is another concern.
The drinks are marketed for their perceived or actual benefits as a stimulant, for improving performance and for increasing energy but at what cost to health?
Some countries notably France and Ireland have started to introduce legislation around the marketing and sale of energy drinks on the grounds of safeguarding public health.
To be fair the European Food Safety Authority concluded that an adequate consumption of Red Bull and other popular energy drinks is safe and that the amount of caffeine in a standard Red Bull can is unlikely to interact adversely with other typical constituents of energy drinks or with alcohol. Energy drinks have the effects that caffeine and sugar give, but there is no distinct evidence that the wide variety of other ingredients has any effect.
So, the question is with the growing health crisis of overweight or obese children is it morally right to be promoting such products?
For some context, more than 6.3 billion cans of Red Bull were sold worldwide in 2017, enough to provide caffeine to more than 80% of the planet.
On an amusing footnote in 2014, Red Bull contested a court case surrounding the advertising of alleged claims on the performance-enhancing benefits of the drink. However, the lawsuit was widely reported about the drink failing to give the consumer actual wings.
Garry Sloan is the author of "In the pit lane - F1 exposed" details at inthepitlane.com
Copyright ©2020 Garry Sloan
---
Disclaimer:
The opinions expressed are those of the author's and do not necessarily reflect the opinions or views of F1-Fansite.com, staff or partners.
---
Check out more items on this website about:
---