F1 Nation: 2021 French GP preview with Alain Prost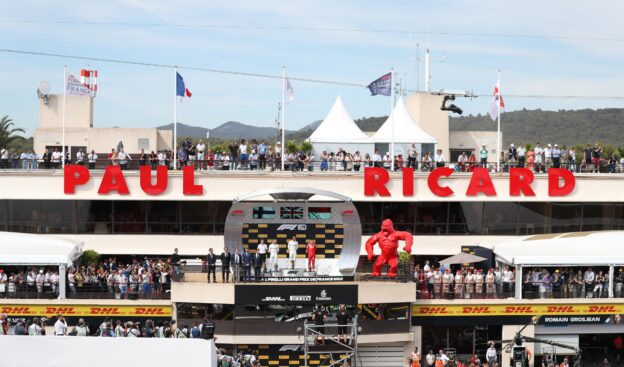 It's triple header time! Yes, this weekend the French GP kicks off a run of three races in three successive weekends, and Damon and Tom can't wait! They discuss who the Paul Ricard track is more likely to suit: Mercedes or Red Bull, Ferrari or McLaren, and share some memories of the circuit.
Then four-time world champion - and six-time French GP winner - Alain Prost joins to discuss Alpine's progress and what it was like to be Damon's team mate in 1993. And finally, Ask Damon returns with a musical question and more!
To ask Damon a question, send a voice note to [email protected]
---
Check out more items on this website about: