German Preview- Hamilton hopes to ruin Rosberg's home race
Hockenheim this time
Many decisions that have been made by the FIA and Bernie Ecclestone in recent years have proven to be unpopular: The new cars which make no noise, cost cutting, season-ending double points and a lot of races in remote parts of the racing world. But their decision to retain both Hockenheim and the Nurburgring, and alternate them every year was a genius idea.
Both tracks have a rich history in German motor sport and have been a prominent feature in F1 for many years. Cutting one lose, especially after the expensive changes both tracks have made, would have been neglectful. So as the Nurburgring hosted last year's thrilling race where Sebastian Vettel held off a charging Kimi Raikkonen to win in front of his home fans, Hockenheim has the honours this year.
Despite being unloved, the new layout has thrown some good races including 2012 when Fernando Alonso managed to drag his Ferrari to a victory ahead of Jenson Button. Alonso has won the last two races at Hockenheim in 2010 and 2012, but he will need a miracle to make it three in a row.
The Track
Since its modification in 2002, Hockenheim has lost its special feel. But despite that, it remains a decent modern day racing circuit and one that deserves its place on the grid. Rumours that the track may not been seen for much longer are worrying and the hope is that Ecclestone and the race organisers can thrash out an agreement to retain the current system.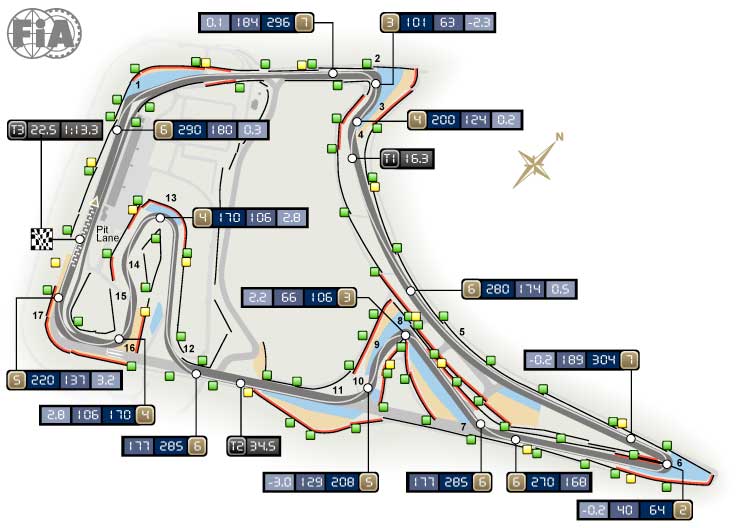 But, if this is to be the last race at Hockenheim for a while then it should be a belter. The 4.574KM track is a mixture of twisty, technical turns and long straights that present plenty of overtaking opportunities. The long straight that begins out of turn two was the longest in the sport before circuits such as China and India built bigger, but it remains the centre of overtaking activity.
All that remains from the old circuit is the grandstand section, so named because of the huge grandstands that surround the track. Before 2002, it was the main place fans could watch the race. The old circuit used to disappear into the surrounding forests and it was difficult to cater for fans in such a remote location. The pit straight and first corner, although altered, are also similar.
Who's going to win?
This section already has a familiar feel to it. Mercedes will once again be the favourites as they have been for every other race this season. The track suits their power advantage, while their blistering pace at Silverstone, especially through the technical parts, should see them romp clear. Lewis Hamilton will be keen to beat Nico Rosberg in his home race, even though Hamilton doesn't seem sure where Rosberg is from.
The German will feel that stopping any momentum Hamilton gained at Silverstone is vital, as the winner of the battle will lead the world championship on Sunday night. The next race in Hungary is a particular favourite of the Brit, putting extra pressure on a good result for Rosberg.
Williams and Red Bull will fight for best of the rest. Williams seem to have realised their potential in recent races and seem to have the edge on Red Bull. Force India will be expecting a better weekend than at Silverstone, while Ferrari and McLaren are expected to maintain their slow improvement. Lower point's finishes are expected for them.
Grid Penalties
Esteban Gutierrez will once again have a grid penalty after an incident with Lotus's Pastor Maldonado at Silverstone. The Mexican tried a bold overtake and misjudged it badly, leaving him out of the race. He will do well to start beyond 18th after his three-place penalty has been factored in.
Predictions
After his morale boosting win at Silverstone, Hamilton is going to be hard to stop. When he gets on a roll it is near impossible. Rosberg will push him hard and second would be a decent result. It's important that you must come as high as possible if you don't win and Rosberg has done that all season.
Valtteri Bottas and Daniel Ricciardo are the next two quickest drivers. Ricciardo may have too much for Bottas this weekend but either of these two, or their team-mates, Massa and Vettel could snatch third. I'll go for Ricciardo, just.
Book discounted tickets and reservate your hotel room in our F1 Tickets Shop.
Please share this article & subscribe to our FREE weekly F1 Newsletter!