A new frontier created by F1 driver Yuki Tsunoda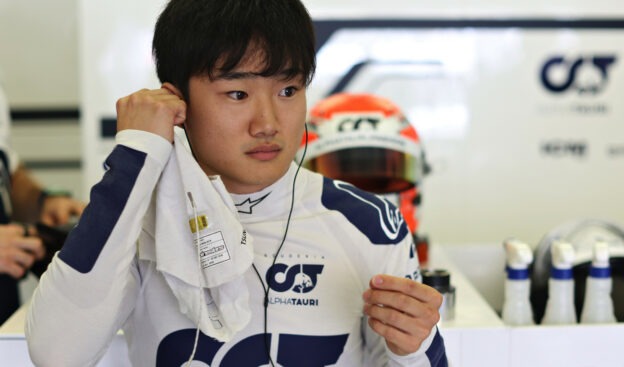 F1 driver Yuki Tsunoda is a representative of Japan. He began racing karts at the age of four, participating in kids and junior kart competitions while his father was the mechanic. At just 13 years old, he won the series champion of the JAF Regional Karting Championship East Region, and when he was 14-15 years old, he was 2nd overall in the All Japan Karting Championship. He is now 23 years old and is attracting attention as an F1 driver. In this article, I will explain more about Yuki Tsunoda.
What kind of person is F1 driver Yuki Tsunoda?
Yuki Tsunoda has been showing his talent as a driver since he was just 4 years old, but the fact that he is still active now must have some characteristics. In one interview, he was said to be the exact opposite of Ayumu Iwasa, who is also Japanese, and had difficulties. He is known for his emotional and passionate personality, and is often treated as a problem child. However, in professional sports such as soccer and baseball, players who run at the top of the world often have difficult personalities, so being natural is highly valued. Of course, it is also said in interviews that being able to be a teamplayer will allow the team to make greater strides.
Yuki Tsunoda's 2023 season results predictions
Yuki Tsunoda belongs the AlphaTauri team and has a rookie teammate this season. However, it is natural that Tsunoda, who has more years of experience, is seen as a higher player. However, it is doubtful whether he will be treated as number 1 in the team. Future developments will be a must-watch. As I mentioned earlier, Tsunoda has a difficult personality, but he is following the same path as the world's top players. That said, conversely, if he doesn't get good results in 2023, he may be forced to make a tough decision as a professional, so it's unpredictable.
What is the new way to enjoy F1 beyond just watching?
In F1, where Japanese players play an active role, there are so many enthusiastic fans, including foreigners, at Suzuka Circuit held in Japan. Just remember that F1 isn't just fun to watch, it's also fun to bet with a bookmaker, such as being featured on Ikasaman.com. For example, if you play F1 on a sportsbook, you can bet on who will win. If you were to bet on Tsunoda in 2023, the odds would be 1,001 times higher. So it's definitely a big odd.
Summary
In this article, I have explained about Yuki Tsunoda. F1 is the best sport that can be enjoyed in various ways. Predict who will be the next Formula 1 winner by watching the news about F1.
---
✅ Check out more posts with related topics: