The Evolution of Formula One Racing in America: Ford returns to F1 in 2026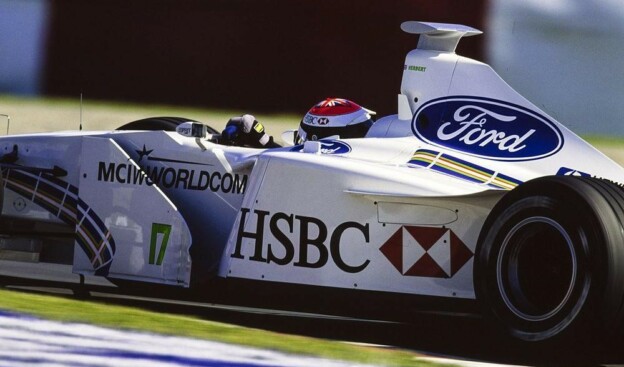 Following a decade-long absence, the Detroit giant Ford is returning to Formula 1 in 2026. Ford Motor Company has shaken up the landscape of F1 motorsports by announcing its return after more than twenty years since exiting the sport.
The automaker will re-establish its position in F1 alongside Red Bull in 2026, as newly proposed regulations will force teams to raise their electrical power by 50% and utilise fully sustainable ethanol as fuel. Audi could join them, and following Porsche's failed attempt to partner with Red Bull, they're additionally looking for a route into the racing series.
Ford is no stranger to success in F1, with 10 Constructors' championships and 13 drivers' championships obtained throughout a decade-plus stretch that ended in the 1980s. Jim Farley, Ford's CFO, is a lifelong motorsports fan and made his professional racing debut at Daytona International Speedway in Florida last month.
"I'm more relevant to our designers and our engineers. I'm not some disconnected CEO," Farley told the auto magazine Road & Track. "It keeps me fresh, being around car people. I'm not at a country club playing golf; I'm with my people. The most intense users."
Attacking the American Market
The popularity of F1 has skyrocketed since Liberty Media Corp bought the franchise for $4.4 billion in 2017. Previously known for its fandom in the European market, F1 has ushered in a new generation of fans following the popular Netflix series "Drive to Survive." The 2022 F1 season averaged 1.21 million viewers per race, a 28% rise from 2021.
In January 2023, it was reported that Saudi Arabia's sovereign wealth fund contemplated adding F1 to its growing portfolio of sports investments behind a $20 billion evaluation. However, no deal surfaced because Liberty Media refused to sell.
On February 3, 2023, Red Bull and Ford announced their partnership on developing the next-generation hybrid power engines that'll be utilised by Red Bull Racing and AlphaTauri teams between 2026 and 2030. Ford's expertise will assist the teams in multiple areas, such as battery cells, electric motors, power unit control software, and analytics.
F1 betting and Motor City are a natural fit, and you can get ahead of the race by taking advantage of some great Michigan Sportsbook Promo Codes. With the rising popularity of legalised sports betting in the US, and Detroit's own Ford returning to Formula 1, it's a perfect combination for bookmakers. We should expect market capitalization from multiple brands that work for and alongside the F1 industry.
Ford's rival General Motors Company could also crossover to Formula 1 by joining forces with Michael Andretti, the offspring of F1 legend Mario Andretti. F1's governing body opened the application process for potential teams during the first week of February, just weeks following FIA President Mohammed Ben Sulayem said he opened Andretti's link with GM's Cadillac with open arms and was excited to discuss the matter further.
Andretti shouldn't struggle to convince the FIA they're serious about competing in the long term and ensure they aren't here to make a quick buck due to the growing popularity of F1.
And with Ford's return could undoubtedly set off a trend of more manufacturers attempting to get involved with the sport. F1 CEO Stefano Domenicali shared his excitement for the return of Ford on Fox News.
"It's great news for us. It's great news for Ford. It's great news for America," said Domenicali. "Ford has been part of Formula 1 since 1976 until 2004. There have been many championship wins.
"And that's the right place to be for the future together in motorsport, an entertainment platform growing in the US. We are really happy, of course. It's a great moment for all of us."
As Ford returns to the grid in 2026, the likelihood of Andretti joining the picture has been heightened since they announced securing support from major US carmaker General Motors through its Cadillac brand.
With the potential of receiving two massive American rivals going head-to-head on the track, F1 will recognize the long-term potential.
We'd see two of the biggest US-based manufacturers compete for buyers' loyalty in the US market – an area where F1 has already put a lot of focus on by adding a third race to the schedule in 2023 – and this would add more appeal.
---
✅ Check out more posts with related topics: