18 months on: Did F1's first gambling sponsorship really affect the sport?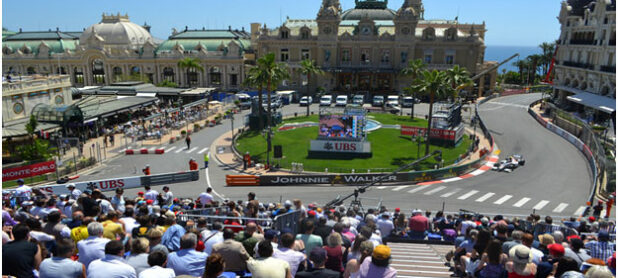 F1 has long been searching for another way to increase sponsorship revenue after tobacco sponsorship was banned completely and since alcohol sponsorship is limited in certain countries. It has taken a step that soccer has recently taken and grabbed a gambling sponsor. It's an action that has caused a lot of controversy, with many people feeling that it's an inappropriate move. We have taken a look at the fallout of this move in order to discover if there really has been an impact since the announcement was made.
Misconception
The sponsor isn't actually the first link with gambling and F1 that exists. Long before there was a top online casino provider such as Suomennetticasino.com which in fact is a casino comparison site in Finland offering sponsorship, there was another more tenuous link taking place. In 2019, F1 announced that it would be involved in an official blockchain based game in the near future. While this is not gambling in the strictest sense, it does provide a trading card game for players using NFTs. This has long been part of a discussion about whether trading card games are a form of gambling and whether they should be regulated. It's surprising that this hasn't been more prevalent in the news, especially considering some of the outcry around a gambling sponsor.
Part of the reason for the F1 blockchain game escaping any criticism, could be that it's relatively misunderstood. Many people feel that because it's marketed as a game, in the same way FIFA or Fortnite are, that it's not gambling. This obviously provides a small amount of additional conversation to the debate about whether gambling sponsors are welcome in sport.
Large amounts of money
 It goes without saying that there is a lot of money invested into sports at the highest level. F1 is perhaps even more guilty of this because the cars themselves are incredibly high-tech. This requires a lot of investment from the companies involved in the different racing innovations, and the costs incurred can be astronomical. As such, for F1 to continue at a high level it does require that revenue streams be kept up to date. The addition of a gambling sponsor means that a lot more money is coming into the sport, to ensure that it can keep high class engines being provided to the best drivers.
The new gambling deal will result in a gambling sponsor being provided to four F1 tracks. The four different Asian tracks will all have a gambling sponsor in place, as well as digital mentions being added across the social media accounts involved with the sport. The deal is set to last four years. It is likely that a new deal will be negotiated at this point, with any success likely to provide increased terms going forwards.
The sport itself will benefit from additional revenue, but there are discussions as to whether it's a morally correct decision. This is especially relevant as the discourse around gambling often doesn't provide much room for grey areas.
Unlikely to influence people to gamble
While it is very likely that the new advertising will influence people to choose that gambling site, it's unlikely that it will influence people to gamble in the first place. People who want to gamble will have already decided to gamble before they ever see any advertisements. All that the advertisements will do is influence their choice of place to gamble.
It's due to these stats that many people on the side of gambling sponsorship feel that there isn't a moral issue with selecting a gambling sponsor. Although a gambling sponsor may lead a player towards a specific company, this fact it is unlikely to increase the possibility of someone gambling, means it is not having a massively adverse impact.
The positives also massively outweigh the negatives. The increased revenue will allow for the possibility of new teams being added to the F1 program. This in turn will add to the overall excitement of the competition. This increase is all but required, as there is more competition for the viewing audience than ever before.
This makes it unlikely that this will be the last gambling sponsor that is added to the F1 roster. There could be additional companies added, especially in other regions where there are other providers available. This will lead to increased revenue in the long term and could help F1 to become a more financially sustainable sport. While there are no guarantees that this will take place, it goes without saying that it's something that sport is likely to be looking into.
---
Check out more items on this website about: