Ferrari 125 F1 engine sound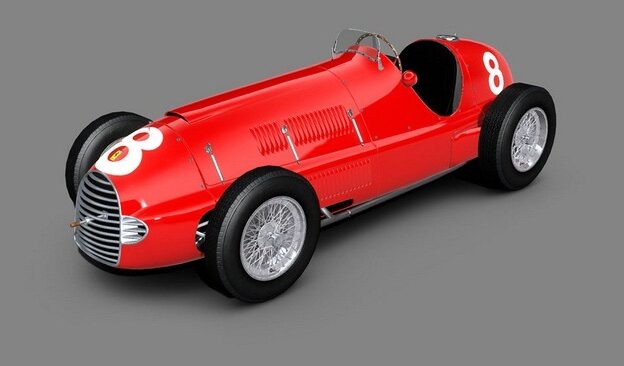 This is the engine noise of the Ferrari 125 F1. The 125 was Ferrari's first ever F1 car and was developed by Enzo Ferrari himself with supported by Shell. The 125 F1 was designed by Gioachino Colombo and has a 1.5 liter, V12 engine.
This F1 car was used from 1948 till 1951 and won 2 Formula 1 Grand Prix's. José Froilán González won the first ever F1 race with it for Ferrari at the British Grand Prix on July 14th 1951.
The car also has been used for F1 races by  Alberto Ascari & Peter Whitehead.
---
✅ Check out more posts with related topics: