F1 Singapore Grand Prix Odds & Picks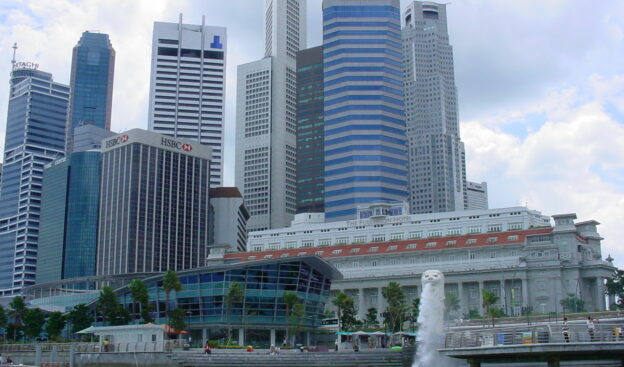 The much-anticipated F1 Singapore Grand Prix for 2023 is on the horizon, set to take place on September 17 at the famed Marina Bay Street Circuit. It's a location steeped in F1 history since 2008, marking the return of the Grand Prix to Singapore.
Distinctively recognized as the inaugural night race in the F1 calendar, the Singapore GP has carved its niche. Challenges don't just stem from nocturnal racing. The track and Singapore's notorious wet climate create a formidable environment for every team and driver.
In 2022, Sergio Perez triumphed for Red Bull, with Charles Leclerc and Carlos Sainz from Ferrari clinching the next two spots.
Legends of Marina Bay Street Circuit
Over the years, two names have consistently echoed in the corridors of Marina Bay: Sebastien Vettel and Lewis Hamilton. Vettel boasts a record 5 wins from 2011 to 2019, while Hamilton's tally stands at 4, achieved between 2009 to 2018.
Max Verstappen: The Man of the Hour
Coming fresh from his 10th consecutive victory in Italy, Verstappen has set the F1 world abuzz with anticipation. Can he elevate this to an 11th win in Singapore? The Marina Bay Street Circuit, with its 62 laps spanning 4.940 kilometres, is no easy conquest. The track blends sharp 90-degree turns, technical zones, and rapid directional shifts.
While overtaking opportunities are a premium, mainly available at the end of the first sector, it's a circuit where precision and skill often outweigh sheer speed. The proximity of the walls in many areas leaves no room for error. A win here is a testament to a driver's capabilities.
Top Contenders for the 2023 Singapore GP Crown
For betting enthusiasts keen on making informed decisions, diving into the top contenders for the 2023 Singapore GP Crown is essential. Those eager to place their wagers can access this rundown to gauge where the odds stand and getting involved on different markets including for the outright title.
Max Verstappen (-450):
Verstappen's recent performances have elevated him to a pedestal of dominance. With an unprecedented 10-win streak, the -450 odds stacked for his victory in Singapore underscore his unparalleled form.
Sergio Perez (+1,000):
Verstappen might be the talk of the town, but one can't dismiss Perez. Notably, he has two wins this season from over four months ago. His record, especially his victory in Singapore last year, does make a strong case. However, for another victory, fortune might need to play its part.
Lewis Hamilton (+1,800):
Consistency has been Hamilton's companion this season. Scoring in every race and maintaining a record not below the eighth position is commendable. However, his last memorable finish above the fourth spot was at Silverstone. His three-time victory between 2014 and 2018 in Singapore does add a shimmer of hope for fans.
Other Contenders:
Lando Norris from McLaren and Fernando Alonso from Aston Martin, both with odds at +1,800, complete the list of top contenders.
Final Words
As the excitement builds for the Singapore Grand Prix, fans and teams gear up for a race with challenges and high stakes. But the action doesn't stop in Singapore. Once the checkered flag waves and the winner is crowned, all eyes immediately turn to the next challenge. The F1 circuit takes no breaks, and soon after Singapore, the teams will be preparing for the F1 Japan Race, continuing the thrilling saga of the racing season.
---
✅ Check out more posts with related topics: