Is Daniel Ricciardo's Future Looking Brighter With His Return To Formula 1?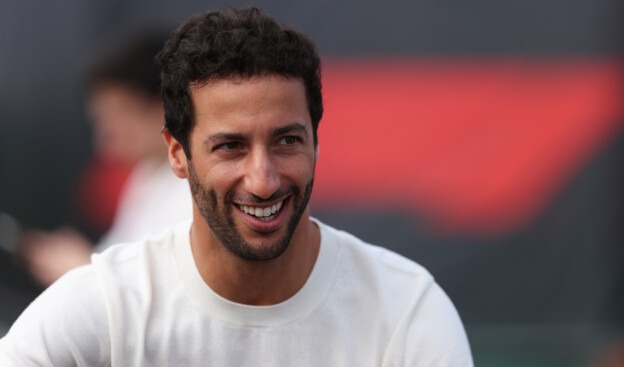 34-year-old, Australian-born racer Daniel Ricciardo has firmly established himself as an icon in the world of Formula 1. With a recent reputation for bouncing between teams, Daniel's last few years have seen a lot of highs and lows, shrouded in uncertainty, promise, and achievement.
It's certainly been a wild ride for the Australian. Now, with a short leave from F1, Daniel is back and a new era has begun, this time in AlphaTauri colours.
From The Start
Daniel Ricciardo joined F1 in 2011, finding himself a seat at HRT; a team that struggled to keep pace with the teams that Daniel would join a few years later.
After a promising season, he joined Toro Rosso and eventually earned a seat at Red Bull in 2014. He remained at Red Bull until 2018, racking up a total of seven race wins. Many fans think this was Ricciardo's best era - he was part of a strong team with a car he knew how to drive.
Then, in 2019, he moved to Renault; a decision that fans felt was the wrong call and ultimately caused his fall from grace. The team finished fifth during the 2019 season, two spots below his previous team. Ricciardo stayed with Renault for a two-year short stint and joined McLaren in 2021.
Despite a win at Monza in 2021, his performance at McLaren didn't meet expectations. In addition, it confirmed he lost his seat midway through the 2022 season.
Back In The Seat
Daniel Ricciardo's departure from F1 didn't last long. As he took time out to work on himself, he made it clear that he would one day want to return to the track. Then, in a twisted turn of events, 28-year-old Nick De Vries, who made his F1 debut in September 2022 as a substitute driver for Williams Racing, would have his contract ended prematurely at AlphaTauri after only ten races.
Ricciardo would take his place after the 2023 British Grand Prix. Overall, fans felt bad for Nick and there were mixed feelings about Ricciardo's sudden return. Some fans were elated but others were concerned about him joining a team that struggled against the top three. It felt like a repeat of history for the Australian driver was impending...
Performance So Far
As it stands, Ricciardo has only completed a handful of races. In Hungary, he finished in his starting position, 13th. Two spots above his team mate who he also outperformed during qualifying. He placed 16th in Belgium with a grid start position of 19th.
It was a tough one for the driver, which was only made worse by a severe hand injury he received during Friday practice for the Dutch Grand Prix. But it's early days yet. There's still time for Ricciardo to show driving fans what he's capable of in the AlphaTauri car, and these fans are eagerly awaiting! However, having a driver like Daniel who has clear winning capability be tied to teams that have struggled to bring pace to the track has made his sports betting odds change dramatically over the years.
Right now, Ricciardo's returning performance isn't black and white. He's shown some promise in a car that requires more competitive work. It will take time for the driver to find his feet in a new team, and you can see this reflected in his betting odds.
---
✅ Check out more posts with related topics: