Villeneuve: His Untold Life from Berthierville to Zolder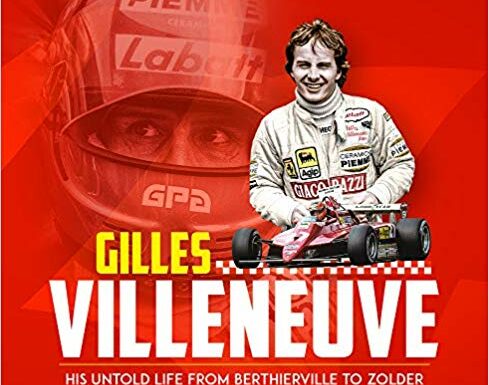 Villeneuve sheds new light on the Formula 1 legend through 48 illuminating interviews with his contemporaries and a stunning array of photographs, many previously unseen.
Villeneuve's Formula 1 career only lasted for 67 grands prix between 1977 and 1982, yet he made an indelible impression as a driver who raced without limits. Having debuted for McLaren, the daredevil Canadian soon switched to F1's most charismatic team: Enzo Ferrari was Villeneuve's biggest fan. After his tragic death in May 1982, Villeneuve's legend has continued to grow globally.
Karoly Mehes has interviewed Villeneuve's Ferrari team-mates, his opponents, and journalists—as well as Gilles' widow, Joann, and son, Jacques (world champion of 1997). Nearly 40 years on, they speak about the incandescent star of Formula 1.
Gilles Villeneuve sheds new light on Formula 1 legend through illuminating interviews and stunning images. This vivid tribute includes:
Memories of Villeneuve's earliest days from friends an colleagues in Canada and USA
The incredible impact of Gilles's arrival out of the blue
Personal stories and details from his sport director, race engineer, chief mechanic and technical director
Gilles the human being - stories from oof-track, unforgettable helicopter and car rides
Fresh reflections on the infamous 1982 San Marino Grand Prix
Alongsite all the praise, critical voices such as Sir Jackie Stewart & John Watson
The tragedy of Zolder: previously unseen photos and straggering reports
The legancy of a great little man - why Gilles remains a hero today, even among fans who never saw him race
---
Check out more items on this website about: