Journalist triggered AlphaTauri F1 team sale rumours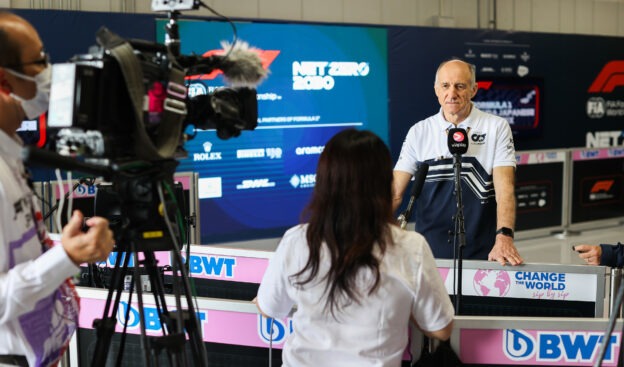 Mar.2 - Dr Helmut Marko thinks rumours about AlphaTauri's potential sale were triggered by a single journalist.
The Faenza based team, which like the premier outfit Red Bull Racing is also owned by the energy drink company, has now taken the step of issuing an official statement to deny the rumours.
In the statement, boss Franz Tost referred to recent meetings with Oliver Mintzlaff, who after the death of Dietrich Mateschitz now represents the drinks company's upper management.
"I had some very good meetings with Oliver Mintzlaff, who confirmed that the shareholders will not sell AlphaTauri, and that Red Bull will continue supporting the team in the future," Tost said.
"All these rumours have no foundation, and the team has to remain focused for the start of the season to perform better than last year."
To the German publication Sport1, Austrian Tost said the rumours had unsettled the team just ahead of the start of the 2023 season.
"In the last few days I have been busy reassuring my employees who feared for their jobs because of the rumours," he said. "That was unnecessary and unpleasant.
"We have to get better, no question. But the performance has nothing to do with the rumours. We will always belong to Red Bull.
"And the philosophy on our part hasn't changed. We will continue to train young drivers in the future," Tost insisted.
Marko, a top Red Bull official in Formula 1, thinks a single journalist triggered the rumours.
"A journalist came to me and actually we just talked about which new manufacturers and investors could be interested in Formula 1," he explained.
"In this context, I never said that AlphaTauri was for sale, only how the efficiency of our second team could be increased. It's no secret that no one can be satisfied with ninth place in the constructors' championship," 79-year-old Marko added.
Former F1 driver Ralf Schumacher, who is well-known for being close to Tost, thinks AlphaTauri's role in developing drivers justifies the team alone.
"Sebastian Vettel, Max Verstappen and Daniel Ricciardo, for example, were all Franz Tost apprentices," he said.
"And if you look at today's field of drivers, with Carlos Sainz, Max, Pierre Gasly, Alexander Albon and Yuki Tsunoda, five drivers come from the Red Bull junior school. That's a quarter of the entire field.
"So the success of the team cannot be described solely with regards to the last world championship standings."
---
✅ Check out more posts with related topics: