Is Lewis Hamilton one of the UK's best ever sportspeople?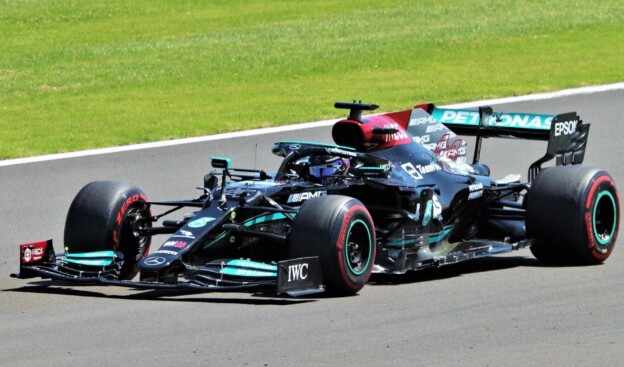 Sport has always been important in the lives of the British people. Sport has played a part in the national identity of the UK and touched on all aspects of British life. Sports have been woven into the fabric of British society for centuries. Being good at sports has been a point of pride for British people, and the concepts of honour and fair play have come from the sports fields.
All the associated industries around sporting codes are also valued. Sports have employed thousands of people, and the entertainment value of sports has been worth billions of pounds through the years. Tickets to matches, sports betting like NetBet, and merchandising have all had a place in sports.
Of course, none of this would be possible without the men and women that take to the field. Inevitably discussions around who are the best sportspeople ever arise over a pint of lager and can get heated. Often these discussions are slanted by the favoured sporting codes of the debaters.
Traits of Successful Athletes
Deciding how to classify an athlete as "one of the best" means looking at what makes a person a highly successful athlete.
All great athletes have a mental state that allows them to concentrate entirely on a task when required to do so. They can focus all their attention on the competition and not get distracted by things around them.
Elite sportspeople demand the best and do whatever it takes to be the best. Sporting greats achieve success through unwavering dedication to training.
Becoming a great sportsperson takes years of dedicated training and a huge desire to get to the top. Irrespective of the hurdles faced, great sportspeople stick to their goals and remain motivated to get to the top.
No great athlete did not have an unshakeable belief that they would attain their goals. To a top athlete, failure is motivation to do better next time.
Lastly, all great athletes have a robust support system around them Family, friends, and a management team that smooths many of the bumps from the road.
Does Lewis Hamilton Match Up?
When assessing Sir Lewis Hamilton against these criteria, it is not difficult to conclude that he is indeed one of the UK's best-ever sportspeople. His team lauds his commitment and work rate, and his faith in himself is complete.
His family has been a constant in his life and has supported him from his days in karting through all of his F1 wins. They provided a stable support structure that allowed him to build a successful career.
He started his racing career at eight in karting and won his first championship at age 10. This brash young man approached Ron Dennis, the McLaren Team Manager, and told him that he had just won the British Cadet Karting Championship and wanted to drive a McLaren race car. Already at this young age, he knew exactly where he was going.
Hamilton then succeeded in the British car championships, resulting in Dennis offering him a place in the McLaren development program in 1997. He rewarded Dennis by winning his junior championships, then driving to title wins in Formula 3 and 2.
In 2007 Dennis moved Hamilton to F1, where he became a shining star in the championship, winning seven titles.
His fantastic on-track record is supported by the many off-track awards and accolades that he has won. A few of these include regular nomination and winning in 2021 for the UK Sports Personality of the Year, a knighthood bestowed upon him by the Prince of Wales in 2021, and more than one Laureus World Sports Award.
Final Thoughts
Lewis Hamilton displays all the attributes of a great sportsperson, both in his chosen profession and off the racetrack. His support for charities, civil rights, and fans is well documented. This man is indeed one of the UK's best-ever sports personalities.
---
✅ Check out more posts with related topics: