The Andretti Bid: A Strong Contender for F1?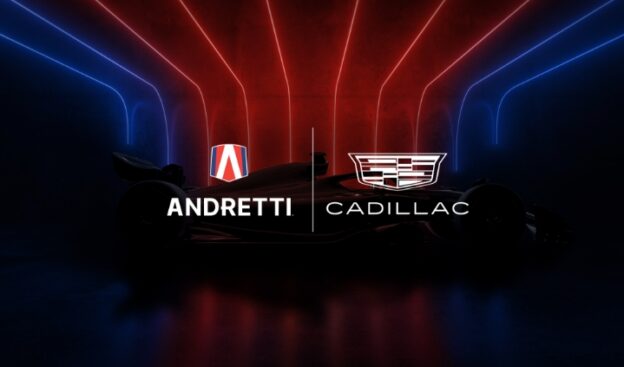 Feb.20 - Michael and Mario Andretti are already "insiders" who should be welcomed back into Formula 1.
That is the view of the latter, Mario Andretti - the world champion of 1978.
His son Michael, who raced alongside Ayrton Senna at McLaren in 1993, is now bidding to bring his Andretti Autosport operation into F1 - and the FIA has opened up the application process.
Soon, the F1 Commission will discuss potentially raising the $200 million new-team entry fee, but the initial step for Andretti is a due diligence check fee of $300,000.
The FIA has also clarified that Formula One Management - the company owned by Liberty Media - will have a say in the "selection criteria" for any new entrant.
The Andretti bid has caught a lot of attention due to the reluctance of many existing teams, with F1 CEO Stefano Domenicali insisting the American outfit was "not smart" to call those teams "greedy".
Mario Andretti hits back: "It should be understood where we are coming from.
"They're racers, they're part of the sport. But we are not new to Formula 1 either. We're insiders.
"We know how much they love the sport, but we are the same."
On paper, the Andretti bid appears to be strong - with a strong formative foundation in Indycar, Formula E and elsewhere, and a new F1 collaboration with General Motors and Cadillac.
Renault-owned Alpine has also confirmed that a deal is in place to supply Andretti with engines if Formula 1 gives the green light for 2025.
"Their task is to provide the required evidence, which will be evaluated (by F1)," said Alpine CEO Laurent Rossi.
"If they come to Formula 1, we will be happy. If not, nothing happens."
Mario Andretti, 82, is anxious for F1's decision but the deadline for new-team applications does not expire until the end of April.
"We bring something to the party," he said. "We have General Motors and Cadillac and a huge investment in the sport.
"We haven't seen a mature American team in F1 since Dan Gurney's All-American Racers, so why not take us? The US has a huge fan base," Andretti added.
---
✅ Check out more posts with related topics: