Perez's Azerbaijan GP win raises championship hopes, but can he stay consistent?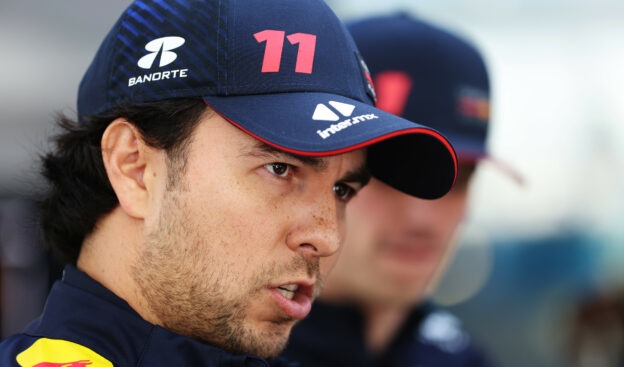 May 2 - Sergio Perez lacks the "consistency" to mount a sustained challenge for the 2023 world championship.
That is the view of former Formula 1 driver Ralf Schumacher, after the Mexican won not only Sunday's Azerbaijan GP but also the 'sprint' race the previous day.
The points gap between drivers' title leader Verstappen, the reigning back-to-back world champion, and his Red Bull teammate Perez is now down to just 6 points.
Dr Helmut Marko says the team won't intervene for now.
"That means nervousness but also sportiness," he told Sky Deutschland. "We didn't give any orders - we just let them go.
"No risk, no fun," the 80-year-old smiled.
At the same time, Marko said Verstappen is usually better than street circuit specialist Perez on more standard tracks.
"He (Verstappen) never had the right balance with the car," he insisted. "In the middle sector he didn't stand a chance against Perez.
"He was always losing three tenths to Checo especially in corner eight. It was only at the end when the settings were changed that he was happy with the car and also fast, but he couldn't fight with him anymore.
"Max was also unlucky with the safety car and had to experiment with his settings to get the best out of it. But big compliments to Checo," Marko added.
"He was fast right from the start, didn't make any mistakes and drove a perfect race."
Schumacher agrees that Perez has the potential to be "faster than Verstappen here and there" for the remainder of the 2023 season.
"But with a view to the world championship fight," he said, "I don't think he has the consistency of Verstappen.
"He sometimes makes a mistake under pressure when he's not too happy with the car. Verstappen doesn't make those mistakes and so I think he'll be the better driver throughout the year."
Ralf Schumacher also thinks Perez, 33, is looking particularly motivated to win a drivers' title while he still has a Red Bull contract until the end of next year.
"I have three children at home and I wouldn't travel the world if I didn't believe that I could become world champion," the Mexican driver said.
Schumacher thinks Red Bull will also be thinking about life beyond PErez.
"They have Yuki Tsunoda, Daniel Ricciardo and others," said the German. "If the relationship between Verstappen and Perez gets difficult, it's logical that they'll say goodbye.
"If you look closely enough, you can see that the two don't really get along. And if a team has two drivers who aren't harmonising, that's a big disadvantage for the team in the end."
---
✅ Check out more posts with related topics: