Former F1 World Champions to compete in NASCAR's top Cup Series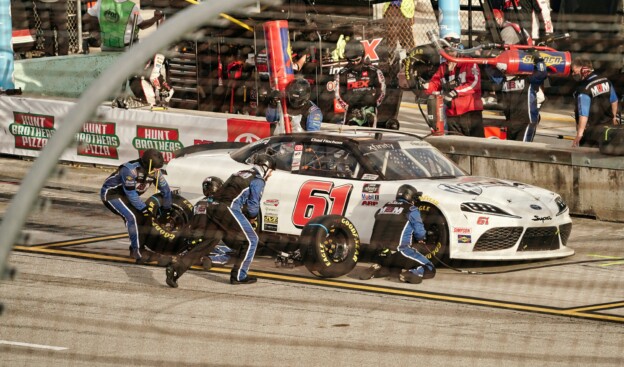 Mar.10 - A top NASCAR chief insists the top American motorsport category is not "afraid" of Formula 1.
Thanks in large part to the sport's US-based owners Liberty Media and the official Netflix series Drive to Survive, F1's popularity in America is soaring.
Red Bull boss Christian Horner said of this year's Las Vegas GP: "I've never seen hype around a race like that.
"I think it's going to be the biggest sporting even on the globe this year."
There are also two other US races on the calendar - in Austin and Miami.
The US GP in Austin, Texas, takes place in October, but the same Circuit of The Americas will host NASCAR later this month - and there will be two former Formula 1 world champions in the field.
"I want to have fun, but also do as well as we can," 2007 world champion Kimi Raikkonen said.
2009 title winner Jenson Button, meanwhile, will make three appearances this year in NASCAR's top Cup Series in 2023, beginning in Austin.
"Two F1 world champions in a NASCAR race," the Briton told AP news agency. "Who would have ever predicted that?"
Some might think it's a move to leverage F1's soaring popularity in America, but NASCAR's chief operating officer Steve McDonnell insists the series is "not afraid" of Formula 1.
"Ratings have remained consistently high over the past three or four years," he told Auto Motor und Sport.
"We are not afraid of the rapid growth of Formula 1's popularity in America, as we are pleased with the pace of our own progress," McDonnell added.
"After all, we don't just look at the American market, but at the world as a whole. In order to protect our future, we need to invest in it now.
"We can race on any kind of tracks and provide the fans with the best show."
---
✅ Check out more posts with related topics: