Felipe Massa to hold record for longest Ferrari F1 victory drought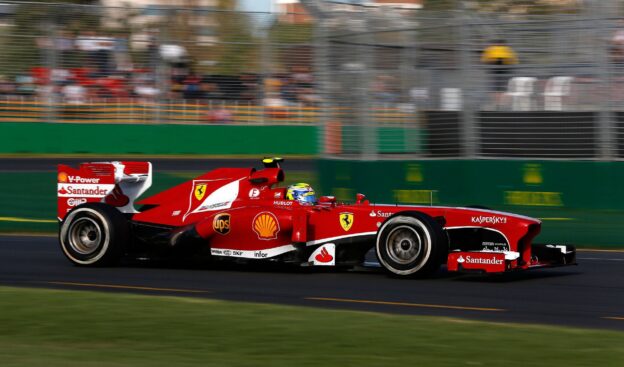 Felipe Massa is enduring the longest victory drought in the history of all Ferrari drivers, according to an analysis by Italy's Autosprint.
Dating back to his title-losing win in Brazil 2008, Melbourne last Sunday marked 68 consecutive races in which the Brazilian has entered a grand prix but failed to triumph.
Massa therefore takes the unenviable record from Jean Alesi, who failed to win a grand prix for the fabled Maranello marque between his Ferrari debut in 1991 until Montreal 1995 (67 races).
31-year-old Massa, however, is quoted by Brazil's Globo as characterising the start of his 2013 campaign as "10 times better" than last year.
Ferrari president Luca di Montezemolo agrees: "I'm satisfied with Felipe Massa's performance (in Melbourne) -- he was very fast in qualifying and delivered a brilliant race."
Next on Autosprint's list of drought-stricken Ferrari drivers are Michele Alboreto (55 races), Eddie Irvine (49), Clay Regazzoni (34), Stefan Johansson (31), Rubens Barrichello (30), Chris Amon and Gerhard Berger (both 27).
But there were others in F1 history who waited even longer for a win and never achieved it, led by Andrea de Cesaris (208 grands prix), Nick Heidfeld (183) and Martin Brundle (158).
And Jarno Trulli holds the record for a winning driver who tried in vain the longest to try to add to his tally. After winning at Monaco in 2004, he raced another 135 times but never stood on the middle of the podium again.
Meanwhile, Fernando Alonso on Wednesday began his preparations for his 200th career grand prix this weekend by road cycling around the hot Sepang circuit.
See all Felipe Massa info & statistics.
---
✅ Check out more posts with related topics: