German GP to make a comeback to the F1 calendar?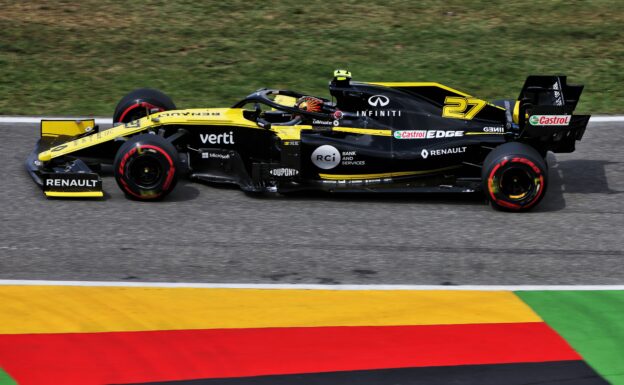 Apr.17 - Hopes that Germany may return to the Formula 1 calendar are not dead, according to Hockenheim boss Jorn Teske.
Although the country's prominence at the pinnacle of motorsport is at a low ebb, rumours have circulated in just the past few days that Formula 1 is keen to revive a German GP.
It could be thanks to an annual race rotation scheme championed by F1 CEO Stefano Domenicali - fuelled by Volkswagen marque Audi's foray for 2026.
When asked about the rumours, Hockenheim managing director Teske told Sport1: "We are looking forward to further discussions about Formula 1 in Germany.
"And we are pleased that the Audi entry has brought a new dynamic to the discussion. But we were always in contact with Formula 1. We never let it stop.
"But that doesn't necessarily mean that there's always something new to report. And we also know that it is still not easy.
"But when a global player like Audi opens up new paths, then of course we welcome it and are very interested in exchanging ideas with everyone involved."
However, Hockenheim's position for the past several years is that the current race fee model does not allow similar circuits to even break even.
"We stand by our opinion that a Formula 1 race shouldn't ruin us," Teske insisted. "In this respect, one has to look for ways of reconciling the various interests."
Loading ...
One way to break even may be for Hockenheim to share an annual calendar spot with another race - meaning a German GP only takes place every two years.
When asked if that would be a problem, Teske answered: "Not at all.
"I think it's a very good idea to have an alternating solution.
"I can understand that Formula 1 wants variety in the calendar. And on the other hand we would only tie up the enormous resources needed to hold a Formula 1 race every two years whilst retaining the image and status of a Formula 1 circuit.
"In that respect it is absolutely ideal. If there was then a rotation of the two German tracks, and I'm mentioning our colleagues from the Nurburgring, that would certainly be fine with the German fans and me as well."
---
✅ Check out more posts with related topics: