Ericsson says weight held him back in 2017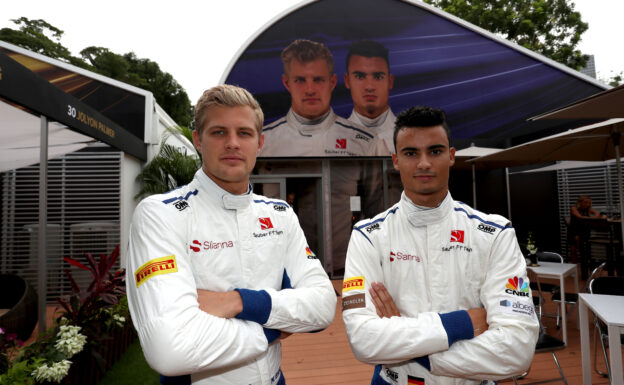 Oct.6 - Marcus Ericsson says extra weight has held him back in 2017.
The Swede said the fact he weighs 10 kilograms more than teammate Pascal Wehrlein explains the pace difference between the two Sauber drivers.
"He has the numbers on his side," said Ericsson, who is now fighting to keep his seat at the Swiss team notwithstanding his links to the Sauber owners.
"I'm ten kilos over the limit and he's at zero -- and it's a big difference," he explained.
"It's a lot of laptime lost every single lap."
Wehrlein admits he is now under "pressure" to keep his seat, particularly amid reports his chances of a switch to Williams are low.
So it seems his options now are staying at Sauber or leaving F1.
"I like the Indycar series," Ericsson said. "I like to go fast, and on high speed tracks I am strong, so it would be cool."
---
✅ Check out more posts with related topics: