Old vs New Layout | Singapore F1`Track Guide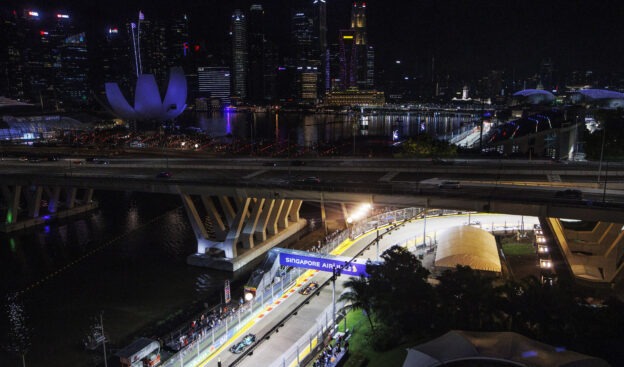 The video starts with Marcel, who is part of the Mercedes AMG Petronas Esports team, introducing the topic. He mentions that while the new 2023 Singapore track layout will be seen during the race weekend, it's already playable in the EA Sports F1 23 game.
Marcel then proceeds to drive on the track in the game, providing a guide and commentary on the layout. He describes various turns, braking points, and strategies for navigating the track efficiently.
He points out the changes in the layout, especially noting the absence of the "Singapore Sling" and the introduction of a new section in the track.
Marcel mentions that the lap times on the new layout are significantly faster than in previous years, primarily due to the faster final sector.
Towards the end, he shares his opinion, stating that while the new layout is interesting for qualifying rounds, he might prefer the old layout. He encourages viewers to share their thoughts and opinions on the changes.
The video concludes with Marcel asking viewers to like the video, subscribe to the channel, and wishing them a lovely day.
The video provides a virtual tour and comparison of the old and new Singapore GP track layouts, offering insights and opinions on the changes.
---
✅ Check out more posts with related topics: