The making of: Hunting for Victory by McLaren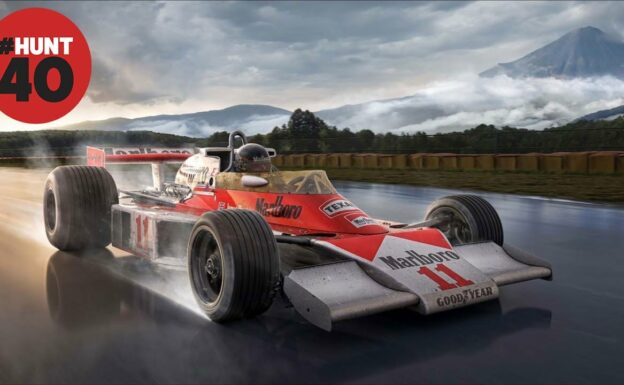 Watch 'Hunting for Victory' a behind the scenes film made by Unique & Limited on how they created the amazing James Hunt artwork. It includes exclusive interviews with Freddie Hunt and more.
Fuji Speedway, Japan / 24 October 1976
40 years ago, one of the most talented and charismatic Formula One drivers of all time won the World Championship at Fuji in Japan. As the climax to one of the most controversial seasons on record, the race had it all: excitement, drama, heavy rain and, of course, the crowning of a new Champion.
It looked like an easy win, but as the track began to dry, everything changed. Hunt lost several places. Following a puncture, a delayed pit stop and confused team messages, Hunt didn't even know his race position – or the fact he'd slipped out of a title-winning spot. He just knew he had to overtake as many cars as he could, passing anyone in his way. In the final few laps of the race, Hunt sensationally fought his way into third position – and to his surprise, won enough points to secure the title.
McLaren and Unique & Limited celebrate this defining moment with the creation of this bespoke print from the 1976 Japanese Grand Prix. Enlisting Freddie Hunt – James's son – to play the part of his father, find out how the artwork was created in this exclusive behind-the-scenes film.
---
✅ Check out more posts with related topics: