Surer: F1 must be 'spine-tingling' again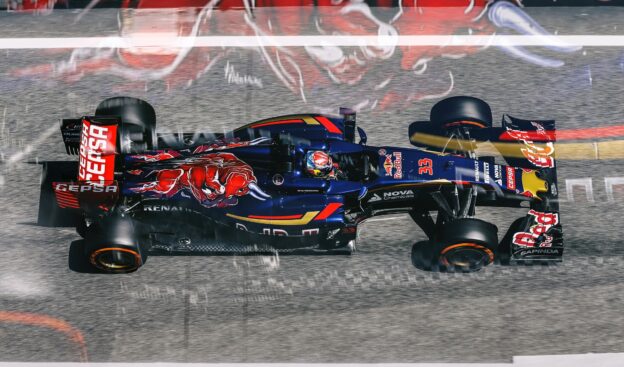 Jun.19 - Former F1 driver Marc Surer has backed those who think the sport needs a re-injection of danger.
Kimi Raikkonen, Sebastian Vettel, and even F1 legend Niki Lauda - although burned and almost killed in his fabled 1976 crash - think safety has given way to boredom in F1.
But Felipe Massa, who was almost killed in a qualifying crash in 2009, does not agree.
"When I see Kimi and Lauda saying F1 needs to be more dangerous, I don't agree," the Brazilian told reporters. "I believe it should be better. It should be more intelligent."
What is undoubtedly true, however, is that Nico Hulkenberg's Le Mans-winning feat of last weekend has only intensified the spotlight on F1, and piqued the interest of his grand prix rivals.
"It was great to see the (Le Mans) guys were actually flat out from the first lap. I think as racing drivers that's what we're after," said Sebastian Vettel.
Indeed, while Mika Hakkinen's F1 mantra used to be "flat out", today's grand prix stars are being asked by reporters to explain the increasingly-repeated term "lift and coast".
Unsurprisingly, among those who are still talking up the challenge and the spectacle are Mercedes -- who are utterly dominating the sport in the new era.
"Anyone who says F1 is not rewarding or demanding for the drivers is wrong," said world champion Lewis Hamilton.
And his boss, Toto Wolff, said it is too simplistic to say F1 should be more dangerous.
"The way formula one was perceived years ago has changed," he acknowledged to Forbes journalist Christian Sylt. "It was seen as a gladiator sport, dangerous, people had accidents and died."
Wolff also said the current 'F1 versus Le Mans' debate has been blown out of proportion.
"We talk about a single race like Le Mans, where two manufacturers from the same country race against each other, suddenly everyone talks about how great it is," he is quoted by APA news agency.
"Formula one on the other hand suddenly is bad. But I think those shouting loudest about how F1 should not have hybrid technology are at the same time talking about how great Le Mans is?"
And Massa said some F1 critics are looking back at the past with rose-tinted glasses.
"I cannot think of a season where I have been racing (in F1) that was like Senna and Prost, when the competition was more than one second per lap behind.
"We are looking back and saying 'That was the best formula one of all time', but I think the races then were often much worse than they are now," he insisted.
Marc Surer, though, thinks those calling for a bit more danger are on the right track.
"Nowadays, it's almost as safe as playing a video game," the former F1 driver and now television pundit told the German broadcaster Sky.
"If you drive off the track, nothing happens. It has taken some of the spine-tingling feeling away and changed the atmosphere of formula one.
"I think the bar should be set a bit higher, at least so you can't come as a rookie and be on the limit so easily. For me, the cars should have 200 more horse power," Surer added.
---
✅ Check out more posts with related topics: