Hulkenberg 'no F1 critic' after Porsche debut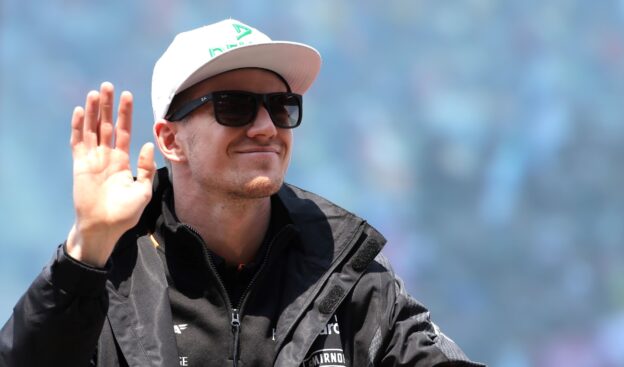 May 8 Nico Hulkenberg has played down his reported deliberations over a full-time future at Le Mans.
Between Bahrain and Barcelona, the German made his world endurance sports car debut driving Porsche's prototype at Spa, ahead of his high-profile Le Mans bow next month.
Reports after Spa suggested Hulkenberg is now considering a permanent switch to the increasingly popular world of sports cars, particularly as his F1 career has stalled for now.
Earlier, the struggling Force India team said it was targeting an Austrian grand prix debut for its much-needed 'B car', but now it emerges that the wait will go on until Silverstone two weeks later.
"That (the news about Austria) was probably a communication error," Hulkenberg, towing the line that Silverstone was always the intended debut date, is quoted by DPA news agency.
Indeed, technical boss Andy Green says Silverstone is the only race that makes sense for the 'B' debut, given that the car can be tested for two days after Austria at the Red Bull Ring.
"To race the car there (in Austria) without any preparation would make no sense," he told Auto Motor und Sport, "as there is so much on it that is new."
Until then, Hulkenberg admits, Force India will struggle.
"In Barcelona you need downforce," he said, "and that is what we lack. The hard tyres are also not good for us, and unlike the other teams we have not improved the car."
Many are therefore wondering if it would not make more sense for Hulkenberg to follow Mark Webber's lead and switch permanently to Porsche.
Given his recent experience at Spa, Hulkenberg was asked whether he likes F1 or prototype racing better now.
"That's like comparing apples and oranges," he told Speed Week.
"I'm not one of these great critics of formula one. For me, it's two different things.
"Both are racing, they're both on a track, but they cannot be compared," Hulkenberg, 27, insisted.
---
✅ Check out more posts with related topics: