'fire truck' incident no penalty for Korea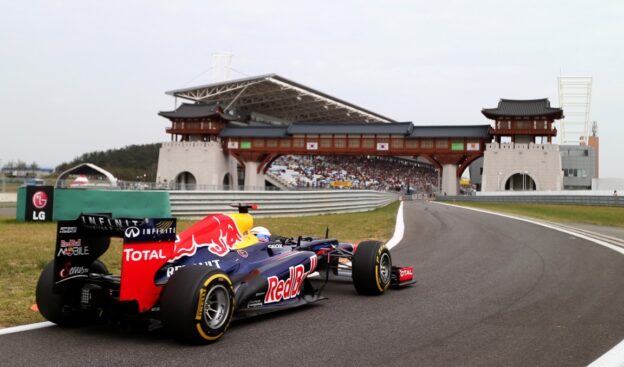 Organisers of the Korean grand prix will escape sanction, even though a fire vehicle was deployed onto the racing line during Sunday's race.
The future of the Yeongam race was already under a dark cloud before the bizarre incident, in which leader Sebastian Vettel was stunned to find himself bearing down on a 4x4.
"I think it was a Hyundai or Kia SUV," said the German. "You want the number plate? It was not Bernd Maylander's, so it was not the safety car."
Korean officials had made a mistake, but it is not quite as serious an error as it first appeared.
Indeed, race director Charlie Whiting admitted that, although surprised to see the 4x4 on the track, he had in fact just ordered the deployment of a fire vehicle to help extinguish Mark Webber's worsening fire.
"We assumed they would send out the car that was in turn 3, because that's where the burning Red Bull was," Whiting told Germany's Auto Motor und Sport.
"It wouldn't even have had to go on the track," added the Briton. "But for some reason they sent the car that was in turn 2.
"I would say it was a classic misunderstanding," Whiting said.
"When I saw the car on the screen, I immediately deployed the safety car," he explained. "Not because of the fire, but because of the car."
Because it was more a 'misunderstanding' than a grave error, and because the marshals acted correctly in warning drivers with white flags, the Korean race promoters will not be penalised by the FIA.
Ferrari boss Stefano Domenicali said the mistake was excusable.
"As this is their only race per year, they are probably just missing some experience," he said.
And Red Bull team boss Christian Horner said he excuses the mistake altogether.
"I was actually relieved that a fire extinguisher was finally on the way to our car," he said. "It seemed to be burning for an age."
---
✅ Check out more posts with related topics: